Filters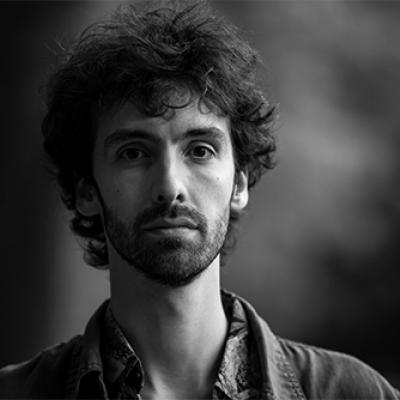 Leading jazz pianist and composer Geoffrey Fiorese combines a busy schedule as a sideman with a parallel career of leader of several acclaimed projects,  including the Geoffrey Fiorese Tentet and an improvisatory quartet and big band.
Biography

After 12 years of studying classical piano, Geoffrey Fiorese was introduced to jazz at the Music Conservatory of Annecy in 2006. Following numerous encounters and discoveries, the process of learning jazz transformed into a true passion that he explored alongside his undergraduate studies in physics.

Determined to devote himself fully to his art, Geoffrey enrolled at the Royal Conservatory of Brussels in 2012, and at the Koninklijk Conservatorium van Brussel in 2015. He graduated in June 2017 with a High Distinction Master's degree, and the first prize of the institution: The Toots Thielemans Jazz Award, after his brilliant concert given at the occasion of his final exam, where he performed with his big band.

A natural born leader, Geoffrey is at the head of several music groups, including the Geoffrey Fiorese Tentet bringing together 10 exceptional musicians from the Belgian scene, for whom he composes and arranges. The group was acclaimed from the beginning and, in 2018, after 5 years of work, released their debut album entitled "Dance, Blue Lady !" with the german record label /QFTF.

He also leads a quartet of improvised music ("Terpsichore"), a big band (Toots Thielemans Jazz Award in 2017), and formerly a quintet (first prize winner at the XL Jazz contest in 2014).
Reviews