Filters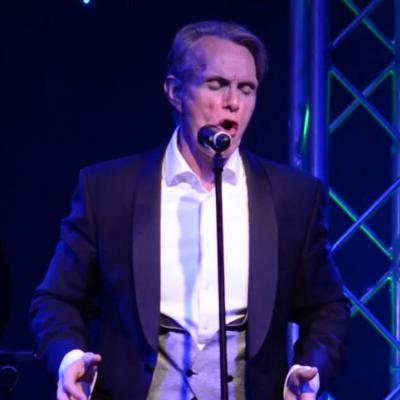 A show voice with real soul. Fresh from his success in the London production of Les Miserables Jeff Leyton extends his repertoire with this, his debut album.
Biography

Born in Scotland, Jeff Leyton started acting at the age of seven. In 1987 he received the Bernard Delfont Award for Best Male Vocalist from The Variety Club of Great Britain. Since then his career has elevated to the heights of London's West End, notching up numerous appearances in various shows and concerts.

In 1991 his audition for "Les Miserables" immediately secured him the lead role as Jean Valjean, a character which he went on to portray on various tours and productions of the same show, delighting audiences with his imaginative and emotional interpretation. In 1992 his own version of the Schoenberg hit "Bring Him Home" was documented on the "Les Miserables" Highlights Recording on First Night Records. His beautiful tone, colour, sensitive phrasing and extraordinary range can be heard on this recording.

In 1995, his role as one of seventeen Jean Valjeans in the international all-star cast of "Les Miserables", which celebrated its 10th Anniversary at the Royal Albert Hall with The Royal London Philharmonic Orchestra, was televised for future showings on Sky TV, BBC 1 and Video release. Jeff has since spent 1996 and 1997 in London's West End, playing Jean Valjean to packed houses where he has become a major star.

Other credits: Jeff was lead vocalist at the Chelmsford Park Concert 1997, featured singer at Euro 96 at Wembley Stadium and appeared at the Jack Tinker Tribute at the London Palladium alongside Brian Conley and Barry Humphries. He has also played the role of Old Deuteronomy in the West End production of "Cats."

Jeff has been 'lead vocalist' with the rock band Highlander, played the roles of Achilles'and Poseidon in Craig Warner's "Agony's Awakening" for Radio 4 and has made several TV appearances throughout the UK. He was also one of the star performers on Children In Need at the BBC in 1998 when he sang Bring him Home from' Les Miserables'.

Jeff's first solo album for Linn Records was recorded at the CTS Recording Studios in London with the City of London Philharmonic Orchestra conducted by Martin Koch , to coincide with the 1998 tour of "Les Miserables". The album was conceived and produced by Jeff's nephew, the internationally acclaimed jazz saxophonist, Tommy Smith and features songs from popular shows.

Jeff Leyton has now amassed a considerable reputation both as an actor and singer.
Reviews