Filters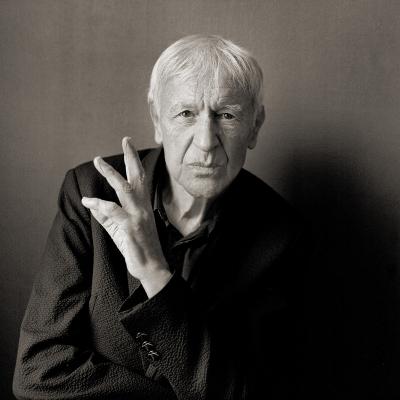 Michel Portal is a highly-inspired soloist and chamber musician, combining a transparent, rigorous interpretation of every work he plays with a heightened expressiveness, qualities that place him in an individual category of his own. 
Biography

Michel Portal is a multi-talented artist: as a classical clarinettist he was awarded First Prize at the Paris Conservatoire (CNSM) in 1959, subsequently winning the Geneva International and Jubilé Suisse Competition in 1963, the Budapest Competition in 1965, and the French Grand Prix National de la Musique in 1983. Artists with whom he has frequently performed include Georges Pludermacher, Maria João Pirès, Bruno Canino, Michel Dalberto, Marie-Josèphe Jude, Jérôme Ducros, Gidon Kremer, Laurent Korcia, Paul Meyer, Youri Bashmet, Gérard Caussé, and the Sine Nomine, Ysaÿe, and Ebène Quartets. He has also passionately championed contemporary music that the very start of his career, working with Kagel, Stockhausen, Berio, Boulez and Globokar, and taking part in numerous concerts with the Ensemble Musique Vivante directed by Diego Masson. An inventive improviser, he has regularly appeared with the American dancer Carolyn Carlson at the Théâtre de la Ville in Paris, also in Helsinki (1992), Hamburg (1993) and Lausanne (1996). 

In the course of his avant-garde activities, Michel Portal has researched into the problems of communal artistic creation. His enthusiasm for jazz made him get together some of the leading European jazz musicians, among them Texier, Humair, Solal, and Jenny-Clark, to form the Portal Unit. Having always rejected the idea of music as a fixed, frozen entity, he gives free rein to his imagination and sense of fantasy in his improvisations, sometimes abandoning the clarinet for the bandoneon or the saxophone: his American partners include Jacky Terrasson, Mino Cinelu, and Charlie Haden. Michel Portal is also a successful film composer with three Césars to his credit, for Le Retour de Martin Guerre,

Les Cavaliers de l'Orage and Champ d'Honneur. Whether appearing as part of a duo, guesting with an ensemble or playing in a specially formed band, for any occasion – be it pre-planned or completely spontaneous – Michel Portal's role is always that of the activist, preventing things from getting into a rut. 

His sensitive conception of liberty, less a reflective than an instinctive feeling, leads him to reject all formulas and clichés, to allow the music to well up and flow freely.
Reviews