Filters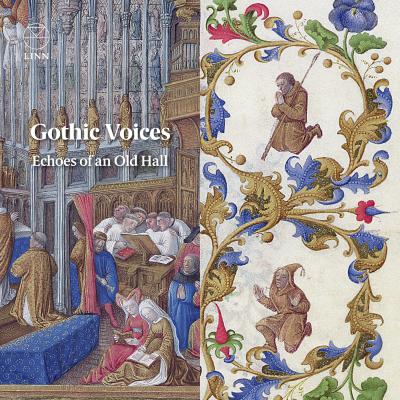 Inlay available for download
Booklet available for download
Arae post libamina / Nunc surgunt

Composer(s)

Mayshuet de Joan

Arae post libamina / Nunc surgunt

$2.30

Alma redemptoris mater

$2.30

Salve porta paradisi

Composer(s)

Thomas Damett

Salve porta paradisi

$2.30

Veni creator spiritus

$2.30

Ave regina caelorum

Composer(s)

John Dunstaple

Ave regina caelorum

$2.30

Regina caeli laetare

$2.30

Veni sancte spiritus / Veni sancte spiritus / Veni creator spiritus / Mentes tuorum

Composer(s)

John Dunstaple

Veni sancte spiritus / Veni sancte spiritus / Veni creator spiritus / Mentes tuorum

$2.30

Nesciens mater

Composer(s)

Thomas Byttering

Nesciens mater

$2.30

Stella caeli extirpavit

$2.30

Qualis est dilectus

$2.30

Tota pulchra es

Composer(s)

Johannes de Lymburgia

Tota pulchra es

$2.30

Ave regina caelorum

$2.30

Flos florum

Composer(s)

Guillaume Dufay

Flos florum

$2.30

Ave regina caelorum

$2.30

Ave regina caelorum

Composer(s)

Guillaume Dufay

Ave regina caelorum

$3.40

Je demande ma bienvenue

Composer(s)

Johannes Haucourt

Je demande ma bienvenue

$2.30

Adieu mon amoureuse joye

Composer(s)

Gilles Binchois

Adieu mon amoureuse joye

$2.30

Dueil angoisseux

Composer(s)

Gilles Binchois

Dueil angoisseux

$3.40

Beata Dei genitrix

Composer(s)

Thomas Damett

Beata Dei genitrix

$2.30

Qui diceris paraclitus

$2.30
Total running time: 75 minutes.

Album information

Gothic Voices' eagerly awaited new album features music from The Old Hall Manuscript: a wonderful collection of classy compositions from late fourteenth- to early fifteenth-century England. 

It embodies the English 'flavour' of music of the time, with its smooth melodies and sweet harmonies, irresistible to Franco-Flemish composers writing a generation or so later, and known by them as the 'Contenance Angloise'. This highly expressive and quirky music, ranging in atmosphere from gently suave strains to high-octane cascades of sound, benefits from the gorgeous acoustics of Boxgrove Priory. English music by Cooke, Power, Pycard and Dunstable is answered by Burgundian composers Dufay, Lymburgia and Binchois, thus demonstrating the influence of said English Countenance, and hearing its echoes in the response.

This is Gothic Voices' fourth album for Linn following its first recording of mediaeval Christmas music, Nowell synge we bothe al and som, and two thematic programmes, The Dufay Spectacle and Mary Star Of The Sea, each of which received widespread critical acclaim.
Related Artists
Reviews