Filters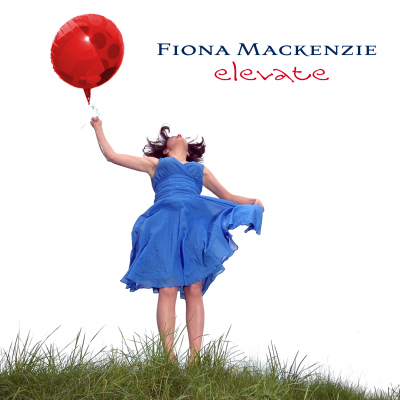 Inlay available for download
Booklet available for download
When the sunny sky has gone

Composer(s)

Fiona Mackenzie

Artist(s)

Fiona Mackenzie - vocals

Fiona Mackenzie - acoustic guitar, Calum Malcolm - piano

When the sunny sky has gone

$2.40

In Between

Composer(s)

Fiona Mackenzie

Artist(s)

Fiona Mackenzie - vocals

Calum Malcolm - electric piano, Hammond organ, Brian O hEadhra - vibrato guitar, Stuart McCredie - electric guitar, Quee McArthur - bass, Dave Stewart - drums, John McCusker - fiddle

In Between

$2.40

Bye Bye

Composer(s)

Fiona Mackenzie

Artist(s)

Fiona Mackenzie - vocals

Brian O hEadhra -acoustic guitar, Mairi Campbell - strings

Bye Bye

$2.40

A Little While Longer

Composer(s)

Fiona Mackenzie

Artist(s)

Fiona Mackenzie - vocals

Calum Malcolm - electric piano, bass, Dave Stewart - drums, Matt Backer - vibrato & wire guitars, Julien Argüelles - saxophone

A Little While Longer

$4.80

An Roghainn

Composer(s)

lyrics: Sorley Maclean, music: Fiona Mackenzie

Artist(s)

Fiona Mackenzie - vocals

Calum Malcolm -piano, accordian

An Roghainn

$2.40

At the Bottom of the Sea

Composer(s)

Fiona Mackenzie

Artist(s)

Fiona Mackenzie - vocals

Stuart McCredie - electric guitars, Matt Backer - electric guitar, Dave Stewart - drums, Calum Malcolm - bass, BrianO'hEadhra - bouzouki

At the Bottom of the Sea

$2.40

Elevate

Composer(s)

Fiona Mackenzie

Artist(s)

Fiona Mackenzie - vocals

Brian Ö hEadhra - acoustic guitar, Calum Malcolm - piano

Elevate

$2.40

Lots of People

Composer(s)

Fiona Mackenzie

Artist(s)

Fiona Mackenzie - vocals

Brian Ö hEadhra - acoustic guitar, bouzouki, Calum Malcolm - bass, Mairi Campbell - strings

Lots of People

$2.40

Duisg Mo Chridhe

Composer(s)

lyrics: Eilidh Mackenzie, Fiona Mackenzie, music: Fiona Mackenzie

Artist(s)

Fiona Mackenzie

Brian Ö hEadhra - acoustic guitar

Duisg Mo Chridhe

$2.40

Hi o Hè

Composer(s)

lyrics: Eilidh Mackenzie, music: Fiona Mackenzie

Artist(s)

Fiona Mackenzie

Cameron Malcolm - harmonic guitar, Calum Malcolm - programming & keyboards, Stuart McCredie - acoustic guitar, BrianO'hEadhra - bodhran, Julien Arguelles - saxophone

Hi o Hè

$2.40

Everybody Knows

Composer(s)

Fiona Mackenzie

Artist(s)

Fiona Mackenzie - vocals

Calum Malcolm - bass, all other instruments

Everybody Knows

$2.40
Total running time: 36 minutes.
Album information

The captivating debut solo album from singer / songwriter Fiona Mackenzie featuring self-penned compositions in Gaelic and English.

These are songs with a distinct, northern European character. Her writing and singing technique are affected by a spectrum of influences spanning Hungarian folk music, Nick Cave, Kate Bush, Cocteau Twins and Bjork, as well as the Scottish and Gaelic traditions.

Co-produced by The Blue Nile producer Calum Malcolm, traditional acoustic instruments and electronic elements blend to create a forward-thinking music that remains rooted in heritage. Mackenzie's emotive self-penned lyrics paint a picture and the sound at times is hauntingly Celtic.

Born and raised on the Isle of Lewis, off the west coast of Scotland, she has been writing and performing songs in English and Gaelic since her early teens.

File alongside such artists as Solveig Slettajhell and Julie Fowlis.
Related Artists
Reviews