Filters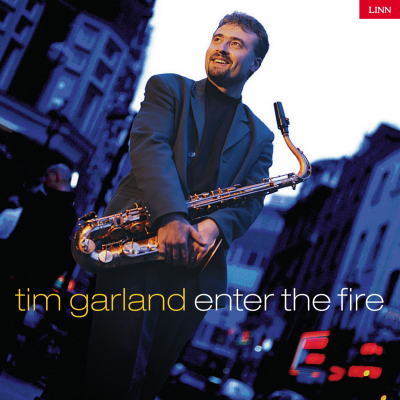 Simple Simon

Artist(s)

Jason Rebello - piano, Jeremy Stacey - drums, Mick Hutton - bass

Simple Simon

$1.80

Only Child

Artist(s)

Jason Rebello - piano, Jeremy Stacey - drums, Mick Hutton - bass

Only Child

$1.80

Great Spirit

Artist(s)

Gerard Presencer - flugelhorn, trumpet, Jason Rebello - piano, Jeremy Stacey - drums, Mick Hutton - bass

Great Spirit

$1.80

Spiritual

Artist(s)

Gerard Presencer - flugelhorn, trumpet, Jason Rebello - piano, Jeremy Stacey - drums, Mick Hutton - bass

Spiritual

$2.70

Migration

Artist(s)

Gerard Presencer - flugelhorn, trumpet, Jason Rebello - piano, Jeremy Stacey - drums, Mick Hutton - bass

Migration

$1.80

Kindling

Artist(s)

Jason Rebello - piano, Jeremy Stacey - drums, Mick Hutton - bass

Kindling

$1.80

Enter The Fire

Artist(s)

Gerard Presencer - flugelhorn, trumpet, Jason Rebello - piano, Jeremy Stacey - drums, Mick Hutton - bass

Enter The Fire

$1.80

I Love You Porgy

Artist(s)

Jason Rebello - piano

I Love You Porgy

$1.80

Rejoicing

Composer(s)

Ornette Coleman

Artist(s)

Jason Rebello - piano

Rejoicing

$1.80

Inconclusion

Artist(s)

Gerard Presencer - flugelhorn, trumpet, Jason Rebello - piano, Jeremy Stacey - drums, Mick Hutton - bass

Inconclusion

$2.70
Total running time: 59 minutes.
Album information

Talented UK saxophonist leads with a mix of standards and self-penned material.

The music on Enter the Fire, Tim Garland's fourth solo album, represents a mature, attractive and - above all - honest statement from a still-youthful but widely experienced musician and composer.

For those meeting him for the first time, Tim Garland is a saxophonist from Canterbury, Kent. He actually began on clarinet, and in another group which he co-leads, the splendid Celtic-jazz amalgam, Lammas, he also plays piano, keyboards and flutes. Here, though, he concentrates on tenor and soprano saxophones.

The album features pianist Jason Rebello, bassist Mick Hutton and drummer Jeremy Stacey who have worked together a lot - and it shows. In 1995, Rebello, a Buddhist, was about to go into retreat and Garland felt he had to get The Suite down on tape. With this band. NOW. He also enlisted Gerard Presencer, the brilliant young trumpeter and flugelhorn specialist, and the wheels were set in motion.

Alongside The Suite, only two other tracks, 'Simple Simon' and 'Only Child', were recorded on that first session. In 1997, with Rebello once again available, Garland re-enlisted the same personnel and added four further pieces. The result is, particularly considering the time lag, a remarkably unified body of work.
Related Artists
Reviews