Filters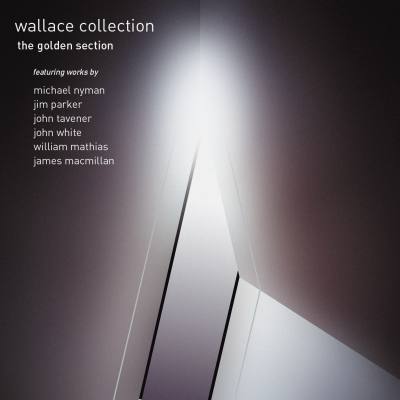 Doggerel Machine: Serene But Ongoing

$1.80

Doggerel Machine:<i> Sprightly But Steady</i>

Doggerel Machine: Sprightly But Steady

$1.80

Doggerel Machine: Serene But Ongoing

$1.80

Doggerel Machine: Serene But Ongoing

$1.80

Doggerel Machine: Serene But Ongoing

$1.80

Doggerel Machine:<i> Strong But Steady</i>

Doggerel Machine: Strong But Steady

$1.80

Doggerel Machine: Serene But Ongoing

$1.80

Doggerel Machine:<i> Presto But Steady</i>

Doggerel Machine: Presto But Steady

$1.80

Doggerel Machine:<i> Quick March</i>

Doggerel Machine: Quick March

$1.80

The Golden Section:<i> The Bullfight (francisco de goya)</i>

The Golden Section: The Bullfight (francisco de goya)

$1.80

The Golden Section:<i> Valparaiso (james abbott mcneill whistler)</i>

The Golden Section: Valparaiso (james abbott mcneill whistler)

$1.80

The Golden Section:<i> La Parade du Cirque</i>

The Golden Section: La Parade du Cirque

$1.80

The Golden Section:<i> Dejuner Sur L'Herbe (edouard manet)</i>

The Golden Section: Dejuner Sur L'Herbe (edouard manet)

$1.80

The Golden Section:<i> Night Hawks (edward hopper)</i>

The Golden Section: Night Hawks (edward hopper)

$1.80

The Golden Section:<i> Broadway Boogie-Woogie (piet mondrian)</i>

The Golden Section: Broadway Boogie-Woogie (piet mondrian)

$1.80

Masque Arias

Composer(s)

Michael Nyman

Masque Arias

$2.70

Summer Dances:<i> Maestoso: Allegro Alla Danza</i>

Composer(s)

William Mathias

Summer Dances: Maestoso: Allegro Alla Danza

$1.80

Summer Dances:<i> Allegretto Preciso</i>

Composer(s)

William Mathias

Summer Dances: Allegretto Preciso

$1.80

Summer Dances:<i> Allegro Non Troppo</i>

Composer(s)

William Mathias

Summer Dances: Allegro Non Troppo

$1.80

Summer Dances:<i> Moderato</i>

Composer(s)

William Mathias

Summer Dances: Moderato

$1.80

Summer Dances:<i> Lento Con Moto e Flessible</i>

Composer(s)

William Mathias

Summer Dances: Lento Con Moto e Flessible

$1.80

Summer Dances:<i> Allegro Ritmico</i>

Composer(s)

William Mathias

Summer Dances: Allegro Ritmico

$1.80

Adam's Rib

Composer(s)

James MacMillan

Adam's Rib

$2.70
Total running time: 71 minutes.
Album information

The Wallace Collection (John Wallace and John Miller on trumpet, Paul Gardham on horn, Simon Gunton on trombone and Robin Haggart on tuba) perform works by John Tavener, John White, Jim Parker, Michael Nyman, William Mathias & James Macmillan.

Taverner's Trisagion was written originally for the Philip Jones Brass Ensemble, who famously described it as "unplayable by a quintet of mere mortals"! The Wallace Collection's phenomenal technical skills are fully showcased in this work which takes its inspiration from the Byzantine church. Conversely the title track by Jim Parker is inspired by mathematics, namely the Fibonacci Sequence which is known as The Golden Section. 

John White's Doggerel Machine uses strange contrasts and juxtapositions, and sets up mechanical repetition figures. 

Best known for his film score for The Piano, Michael Nyman's Masque Arias is the composer's own transcription of music from the score he wrote for Prospero's Books and is very typical of the composer's style. James MacMillan' Adam's Rib was commissioned by the Scottish Chamber Orchestra and takes its inspiration from the second chapter of Genesis.
Related Artists
Reviews