Filters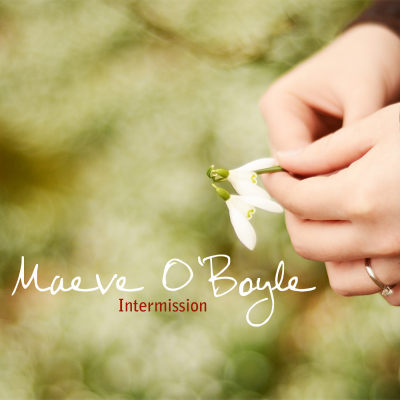 Booklet available for download
Ol' 55

Artist(s)

Maeve O'Boyle

Cameron Malcolm - all guitars,Calum Malcolm - piano, bass

Ol' 55

$2.30

All My Sins

Composer(s)

Maeve O'Boyle, Gordon Goudie

Artist(s)

Maeve O'Boyle

Cameron Malcolm - additional guitar, Calum Malcolm - bass

All My Sins

$2.30

No Surrender

Composer(s)

Bruce Springsteen

Artist(s)

Maeve O'Boyle

Cameron Malcolm - additional guitars, Calum Malcolm -percussion, bass

No Surrender

$2.30

Taxi

Composer(s)

Maeve O'Boyle

Artist(s)

Maeve O'Boyle

Calum Malcolm - keyboard, bass

Taxi

$2.30

Facing Home

Composer(s)

Maeve O'Boyle

Artist(s)

Maeve O'Boyle

Cameron Malcolm - additional guitar

Facing Home

$2.30

Resist

Artist(s)

Maeve O'Boyle

Cameron Malcolm - additional guitars, Calum Malcolm - bass

Resist

$2.30

Carnival Attraction

Composer(s)

Maeve O'Boyle, Gordon Goudie

Artist(s)

Maeve O'Boyle

Calum Malcolm - percussion, bass

Carnival Attraction

$2.30

Swimming Upstream

Composer(s)

Maeve O'Boyle, Gordon Goudie, John McLaughlin

Maeve O'Boyle

Artist(s)

Maeve O'Boyle

Calum Malcolm - bass

Swimming Upstream

$2.30
Total running time: 31 minutes.
Album information

An intimate EP featuring brand new covers and acoustic versions of tracks from Maeve's critically acclaimed debut album All My Sins.  Intermission is a snapshot of Maeve's musical journey so far, providing an insight into her influences and earliest forays into songwriting, but most of all an opportunity to hear her exceptional and beguiling voice stripped back.

The release of Intermission will be welcomed by the many fans Maeve O'Boyle won with her incredible debut album All My Sins.

Whilst working on writing new songs for her highly anticipated second album, Maeve found the time to return to the studio to record new acoustic versions of some of her best-loved songs from All My Sins and pay tribute to some of her musical heroes with her versions of Tom Waits' 'Ol '55', Bruce Springsteen's 'No Surrender' and 'Resist' by Canadian band Rush.

Intermission allowed Maeve to return to her roots - just her voice laid bare with her guitar.  This simplicity allows for the rich nuances of Maeve's voice and the depth of her lyrics to come to the fore.  Fans of her live shows will know her more intimate moments are spine-tingling and this EP captures that raw emotion.  Intermission also afforded Maeve the chance to once again work with producer Calum Malcolm, whose work on All My Sins was widely praised.   

Maeve performs the title track from her debut album All My Sins, as well as the two singles 'Carnival Attraction' (made more poignant by the recent passing of Amy Winehouse who inspired this track) and 'Swimming Upstream'.  Also included is 'Taxi',  the first song Maeve wrote, aged just thirteen, and the deeply personal 'Facing Home' about the passing of her grandfather (and Maeve's own personal favourite from All My Sins).

Maeve fans - this one's for you!
Related Artists