Filters
Jigs, Jives and Jacobites
Jigs, Jives and Jacobites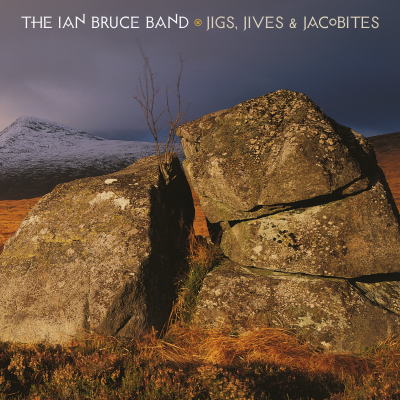 Where Should I Go

Artist(s)

Ian Lowthian - Accordian, Keyboards, Ian Fraser - Fiddle, Viola, Ian Murray - Percussion

Where Should I Go

$1.70

Sweet Fallen Angels

Artist(s)

Ian Lowthian - Accordian, Keyboards, Ian Fraser - Fiddle, Viola, Ian Murray - Percussion

Sweet Fallen Angels

$1.70

Dark Lochnagar

Composer(s)

Lord Byron, D C Ramsay

Artist(s)

Ian Lowthian - Accordian, Keyboards, Ian Fraser - Fiddle, Viola, Ian Murray - Percussion

Dark Lochnagar

$3.40

Pearls Before Swine

Artist(s)

Ian Lowthian - Accordian, Keyboards, Ian Fraser - Fiddle, Viola, Ian Murray - Percussion

Pearls Before Swine

$1.70

The Jigs

Artist(s)

Ian Lowthian - Accordian, Keyboards, Ian Fraser - Fiddle, Viola, Ian Murray - Percussion

The Jigs

$3.40

Namenlos

Artist(s)

Ian Lowthian - Accordian, Keyboards, Ian Fraser - Fiddle, Viola, Ian Murray - Percussion

Namenlos

$1.70

How Did You Feel?

Artist(s)

Ian Lowthian - Accordian, Keyboards, Ian Fraser - Fiddle, Viola, Ian Murray - Percussion

How Did You Feel?

$1.70

My Martin and my Motorbike

Artist(s)

Ian Lowthian - Accordian, Keyboards, Ian Fraser - Fiddle, Viola, Ian Murray - Percussion

My Martin and my Motorbike

$1.70

Pete and Myra's Wedding

Artist(s)

Ian Lowthian - Accordian, Keyboards, Ian Fraser - Fiddle, Viola, Ian Murray - Percussion

Pete and Myra's Wedding

$1.70

Mellow

Artist(s)

Ian Lowthian - Accordian, Keyboards, Ian Fraser - Fiddle, Viola, Ian Murray - Percussion

Mellow

$1.70

Go Home To Glasgow

Artist(s)

Ian Lowthian - Accordian, Keyboards, Ian Fraser - Fiddle, Viola, Ian Murray - Percussion

Go Home To Glasgow

$1.70

Ye Jacobites By Name

Artist(s)

Ian Lowthian - Accordian, Keyboards, Ian Fraser - Fiddle, Viola, Ian Murray - Percussion

Ye Jacobites By Name

$1.70
Total running time: 50 minutes.
Album information

A great live recording of Ian Bruce's original compositions live at Glasgow's Riverside Club alongside Ian Lowthian and Ian Fraser and guests.

Recorded live at The Riverside Club, Glasgow, this album features a collection of favourite and popular songs featured in Ian Bruce's live shows and extensive recordings. Most tracks are original compositions by Ian Bruce.

Ian Bruce is one of Scotland's foremost contemporary song-writers and singers, who has world-wide following thanks to his extensive touring schedule. Ian plays on this recording with Ian Lowthian - accordian, keyboards, Ian Fraser - fiddle, viola and special guest Ian Murray - percussion.
Related Artists
Reviews