Filters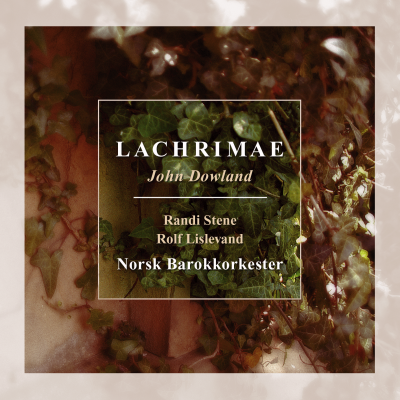 Booklet available for download
Pavan 1: Lachrimae Antique

Pavan 1: Lachrimae Antique

$1.70

Song: Flow My Tears

$1.70

Pavan 2: Lachrimae Antique Novae

Pavan 2: Lachrimae Antique Novae

$1.70

Song: I Saw My Lady Weep

Artist(s)

Rolf Lislevand

Randi Stene

Song: I Saw My Lady Weep

$1.70

Pavan 3: Lachrimae Gementes

Artist(s)

Rolf Lislevand

Randi Stene

Pavan 3: Lachrimae Gementes

$1.70

Song: From Silent Night

Artist(s)

Rolf Lislevand

Randi Stene

Song: From Silent Night

$1.70

Pavan 4: Lachrimae Tristes

Artist(s)

Rolf Lislevand

Randi Stene

Pavan 4: Lachrimae Tristes

$1.70

Lute solo: Fortune

Artist(s)

Rolf Lislevand

Randi Stene

Lute solo: Fortune

$1.70

Pavan 5: Lachrimae Coactae

Artist(s)

Rolf Lislevand

Randi Stene

Pavan 5: Lachrimae Coactae

$1.70

Song: Lasso vita mia

Artist(s)

Rolf Lislevand

Randi Stene

Song: Lasso vita mia

$1.70

Pavan 6: Lachrimae Amantis

Artist(s)

Rolf Lislevand

Randi Stene

Pavan 6: Lachrimae Amantis

$1.70

Song: All ye, whom love or fortune hath betrayed

Artist(s)

Rolf Lislevand

Randi Stene

Song: All ye, whom love or fortune hath betrayed

$1.70

Pavan 7: Lachrimae Verae

Artist(s)

Rolf Lislevand

Randi Stene

Pavan 7: Lachrimae Verae

$1.70

Song: In darkness let me dwell

Artist(s)

Rolf Lislevand

Randi Stene

Song: In darkness let me dwell

$1.70

Pavan 8: Lachrimae Antique

Artist(s)

Rolf Lislevand

Randi Stene

Pavan 8: Lachrimae Antique

$1.70
Total running time: 47 minutes.
Album information

The NBO presents a beautiful selection of Pavans and Songs with soloists Randi Stene and Rolf Lislevand officially entitled Seaven teares figured in seaven Passionate Pavans together with six songs of teares and Weeping.

The Orchestra, led from the lute by Rolf Lislevand, is joined by mezzo soprano Randi Stene in music by John Dowland. Randi Stene has an impressive operatic reputation, having performed at Covent Garden, the New York Met, Paris' Châtelet Theatre and opera houses across the world. Also known as a great concert soloist, she performs regularly with the great Danish & Norwegian orchestras. She has performed at the BBC Proms, the Edinburgh and many other International Festivals. In 2000 she became a permanent member of the Royal Danish Opera.

John Dowland (?1563 - 1626) was in many ways the most outstanding musician of late-Tudor England. His Lachrimae cycle of pavans is a perfect musical expression of the 'Cult of the Melancholy' that ran deeply through 16th century art, literature and music Rolf Lislevand has worked extensively with Jordi Savall and Monserrat Figueras and leads the Norsk Barokkorkester from the lute using a combination of intuition and research to guide him towards a comprehensive concept of style and aesthetics in baroque music.
Related Artists
Reviews