Filters
Katherine Bryan plays Flute Concertos by Christopher Rouse & Jacques Ibert
Katherine Bryan plays Flute Concertos by Christopher Rouse & Jacques Ibert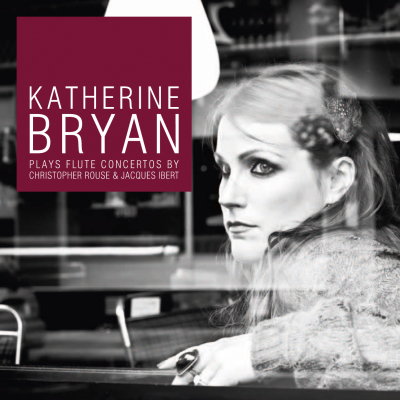 Inlay available for download
Booklet available for download
Flute Concerto - I. Amhran

Composer(s)

Christopher Rouse

Artist(s)

Jac van Steen

Katherine Bryan

Royal Scottish National Orchestra

Flute Concerto - I. Amhran

$2.30

Flute Concerto - II. Alla Marcia

Composer(s)

Christopher Rouse

Artist(s)

Jac van Steen

Katherine Bryan

Royal Scottish National Orchestra

Flute Concerto - II. Alla Marcia

$2.30

Flute Concerto - III. Elegia

Composer(s)

Christopher Rouse

Artist(s)

Jac van Steen

Katherine Bryan

Royal Scottish National Orchestra

Flute Concerto - III. Elegia

$3.40

Flute Concerto - IV. Scherzo

Composer(s)

Christopher Rouse

Artist(s)

Jac van Steen

Katherine Bryan

Royal Scottish National Orchestra

Flute Concerto - IV. Scherzo

$2.30

Flute Concerto - V. Amhran

Composer(s)

Christopher Rouse

Artist(s)

Jac van Steen

Katherine Bryan

Royal Scottish National Orchestra

Flute Concerto - V. Amhran

$2.30

Concerto for Flute and Orchestra - Allegro

Composer(s)

Jacques Ibert

Artist(s)

Jac van Steen

Katherine Bryan

Royal Scottish National Orchestra

Concerto for Flute and Orchestra - Allegro

$2.30

Concerto for Flute and Orchestra - Andante

Composer(s)

Jacques Ibert

Artist(s)

Jac van Steen

Katherine Bryan

Royal Scottish National Orchestra

Concerto for Flute and Orchestra - Andante

$3.40

Concerto for Flute and Orchestra - Allegro scherzando

Composer(s)

Jacques Ibert

Artist(s)

Jac van Steen

Katherine Bryan

Royal Scottish National Orchestra

Concerto for Flute and Orchestra - Allegro scherzando

$3.40

Syrinx

Composer(s)

Claude Debussy

Artist(s)

Jac van Steen

Katherine Bryan

Royal Scottish National Orchestra

Syrinx

$2.30

Ballade

Artist(s)

Jac van Steen

Katherine Bryan

Royal Scottish National Orchestra

Ballade

$3.40
Total running time: 62 minutes.

Album information

Young flautist Katherine Bryan's second recording on Linn, sees the in-demand concerto soloist performs a selection of 20th century concertos plus Debussy's Syrinx and Frank Martin's Ballade.

The Flute Concerto by American composer Christopher Rouse is among his most successful and widely performed works since its debut in 1994. Rouse's concerto calls for astonishing pyrotechnics for both the flute and the orchestra; Katherine is able to showcase the sheer quality of her technique and her playing.

French composer Jacques Ibert's Concerto for Flute and Orchestra is one of the best-loved and most frequently performed concertos in the flute repertoire. Full of humour, virtuosity and intense technical challenges for the soloist, it is characteristic of Ibert's eclectic, versatile compositional style.

Despite being only a little over three minutes long, Debussy's Syrinx has achieved iconic status and is regarded as an essential piece in any serious flautist's repertoire.

Martin's Ballade features wide harmonic leaps and tests the full range of the instrument, not least with a memorable section for the low register which sees Katherine relish the challenge. 
Related Artists
Reviews