Filters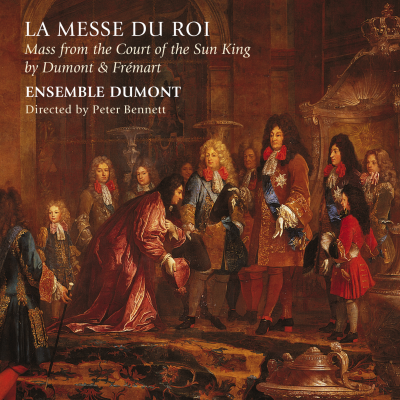 Mass - Prelude (viols)

$1.80

Domine salvum fac Regem

$1.80

Mass Jubilate Deo - Prelude (organ)

Composer(s)

Henri Fremart

Mass Jubilate Deo - Prelude (organ)

$1.80

Kyrie

Composer(s)

Henri Fremart

Kyrie

$1.80

Gloria

Composer(s)

Henri Fremart

Gloria

$1.80

Prelude (organ)

Composer(s)

Henri Fremart

Prelude (organ)

$1.80

Credo

Composer(s)

Henri Fremart

Credo

$2.70

Fantaisie (organ)

Composer(s)

Henri Fremart

Fantaisie (organ)

$1.80

Sanctus

Composer(s)

Henri Fremart

Sanctus

$1.80

Benedictus (organ)

Composer(s)

Henri Fremart

Benedictus (organ)

$1.80

Quam pulchra es

Composer(s)

Henri Fremart

Quam pulchra es

$1.80

Prelude (organ)

Composer(s)

Henri Fremart

Prelude (organ)

$1.80

Agnus Dei

Composer(s)

Henri Fremart

Agnus Dei

$1.80
Total running time: 57 minutes.
Album information

Two fantastic examples of 17th century mass performed by specialists of the genre.

Ensemble Dumont specialise in performing and reconstructing the sacred music of the seventeenth century. Using original instruments, tunings, period Latin pronunciation and music specially edited from sources in London and Paris, the group tries to bring music to life by setting it in its historical and institutional context.

This disc is a ravishing blend of voices and viols in 6-part counterpoint.
Related Artists
Reviews