Filters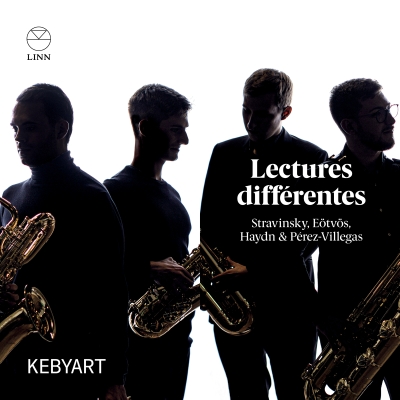 Inlay available for download
Booklet available for download
Pulcinella Suite, K034b: I. Sinfonia

Composer(s)

Igor Stravinsky

Pulcinella Suite, K034b: I. Sinfonia

$2.30

Pulcinella Suite, K034b: II. Serenata

Composer(s)

Igor Stravinsky

Pulcinella Suite, K034b: II. Serenata

$2.30

Pulcinella Suite, K034b: III. Tarantella

Composer(s)

Igor Stravinsky

Pulcinella Suite, K034b: III. Tarantella

$2.30

Pulcinella Suite, K034b: IV. Toccata

Composer(s)

Igor Stravinsky

Pulcinella Suite, K034b: IV. Toccata

$2.30

Pulcinella Suite, K034b: V. Minuetto

Composer(s)

Igor Stravinsky

Pulcinella Suite, K034b: V. Minuetto

$2.30

Pulcinella Suite, K034b: VI. Finale

Composer(s)

Igor Stravinsky

Pulcinella Suite, K034b: VI. Finale

$2.30

Lectures différentes: I. Scène 1/A

Lectures différentes: I. Scène 1/A

$2.30

Lectures différentes: II. Scène 1/B lecture différente

Lectures différentes: II. Scène 1/B lecture différente

$2.30

Lectures différentes: III. Scène 2/A

Lectures différentes: III. Scène 2/A

$2.30

Lectures différentes: IV. Scène 2/B lecture différente

Lectures différentes: IV. Scène 2/B lecture différente

$2.30

String Quartet in C Major "The Bird", Op. 33 No. 3: I. Allegro moderato

Composer(s)

Franz Joseph Haydn

String Quartet in C Major "The Bird", Op. 33 No. 3: I. Allegro moderato

$3.40

String Quartet in C Major "The Bird", Op. 33 No. 3: II. Scherzo (Allegretto - Trio)

Composer(s)

Franz Joseph Haydn

String Quartet in C Major "The Bird", Op. 33 No. 3: II. Scherzo (Allegretto - Trio)

$2.30

String Quartet in C Major "The Bird", Op. 33 No. 3: III. Adagio

Composer(s)

Franz Joseph Haydn

String Quartet in C Major "The Bird", Op. 33 No. 3: III. Adagio

$2.30

String Quartet in C Major "The Bird", Op. 33 No. 3: IV. Rondo (Presto)

Composer(s)

Franz Joseph Haydn

String Quartet in C Major "The Bird", Op. 33 No. 3: IV. Rondo (Presto)

$2.30

Sólo el misterio, in memoriam Federico García Lorca

Composer(s)

Joan Pérez-Villegas

Sólo el misterio, in memoriam Federico García Lorca

$3.40

Take This Waltz

Composer(s)

Leonard Cohen

Take This Waltz

$2.30

String Quartet No. 10 in E-Flat Major, Op. 125 No. 1, D. 87: III. Adagio

Composer(s)

Igor Stravinsky

String Quartet No. 10 in E-Flat Major, Op. 125 No. 1, D. 87: III. Adagio

$2.30
Total running time: 64 minutes.

Album information

Lectures différentes' is the debut recording of Kebyart, a young, energetic Spanish ensemble comprising four talented saxophonists who are revitalizing the way classical music is communicated. It won the award for Best Classical Music Album from Enderrock.

For its debut recording the group has unabashedly arranged works from the standard repertoire, creating new and refreshing accounts: from Stravinsky's Pulcinella, a modern take on eighteenth-century music, to Joan Pérez-Villegas's fantasy on García Lorca's popular melodies Canciones antiguas españolas and Haydn's string quartet Op. 33 No. 3. The programme also includes the premiere recording of Eötvös's own Lectures différentes. The idiosyncratic approach of the saxophones – enhanced by the ensemble's own arrangements – highlights different facets of the works. Kebyart's passion for chamber music and fresh approach to classical music led it to be selected as ECHO Rising Stars for the 2021/22 season. As part of the scheme, the ensemble will tour the most prestigious venues in Europe.
Related Artists
Reviews