Filters
Man in the Long Black Coat four track EP
Man in the Long Black Coat four track EP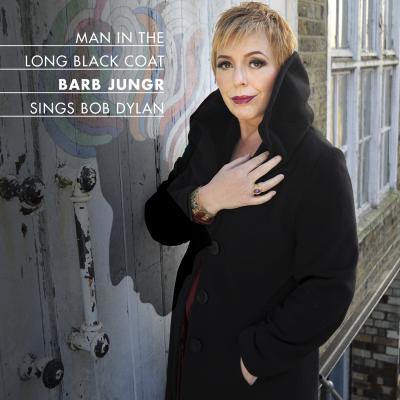 Man In The Long Black Coat

Man In The Long Black Coat

$2.40

With God On Our Side

$2.40
Total running time: 17 minutes.
Album information

Barb Jungr's first album of Dylan has become a cult classic and Man in the Long Black Coat, celebrating Dylan's 70th birthday, is likely to become one too. Jungr's superb interpretations of her musical hero combined with her unique vocal style and arrangements deliver a gorgeous performance of four new Dylan songs on this EP.

This EP is free at Studio Master 192k to all customers who have purchased the complete album 'Man in the Long Black Coat' at Studio Master 96k.  To claim your free download code please email us.

Internationally renowned as "one of the best interpreters of Bob Dylan" (Village Voice, NY), Barb Jungr pays tribute to her musical hero in his 70th birthday year with a new compilation of her favourite Dylan songs on her album Man in the Long Black Coat.  Barb's new recording marks a culmination of a decade-long love affair with Bob Dylan; as Barb states "Once I had started singing Dylan's songs I couldn't stop".

Barb's unique interpretations of some of Dylan's most popular songs draw on the huge range of influences she has absorbed during her varied and extensive career, from cabaret to European jazz. Man In The Long Black Coat offers a fascinating insight into one artist's obsession and exploration of another's works. Her imaginative re-workings, which give a female's perspective on a traditionally male body of work, not only reveal her passion for Dylan's songs but also her great skill as an interpreter and singer.    

This EP includes four never before recorded tracks: 'Sara', 'Man In The Long Black Coat', 'It Ain't Me Babe' and 'With God On Our Side', which received rave reviews in her acclaimed live shows.