Filters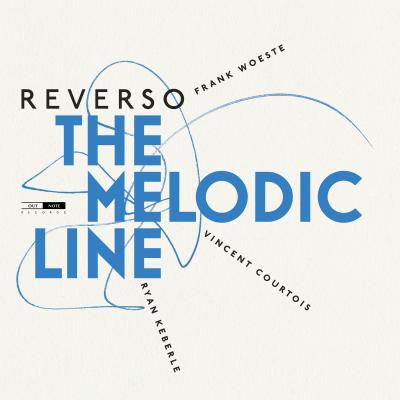 Inlay available for download
Booklet available for download
Total running time: 46 minutes.
Album information

Reverso is a transatlantic group of outstanding improvisers, equally at home in jazz and classical music. 'The Melodic Line', the group's second album, is set against the backdrop of Paris in the Années Folles.

It is inspired by the aesthetic of the composers of the Groupe des Six (Poulenc, Milhaud, Honegger, Auric, Tailleferre and Durey). Jean Cocteau said that the only common point between these composers, apart from their friendship, was their 'salvation of melodic line'. Frank Woeste, co-leader and composer of the group, has developed, in the course of his albums and tours, a unique language that makes him an unclassifiable and polymorphous artist, a sideman with prestigious musicians but also a producer. Vincent Courtois, a stunning cellist, is as comfortable in the classical repertory as in free improvisations or indeed in chanson. Ryan Keberle, the trio's other co-leader and composer, is one of today's key trombonists on the New York scene, whether with his group 'Catharsis' or with Maria Schneider and Dave Douglas.

All three pursue, with new points of reference, the same ambition, to 'take music lovers out of their compartments and tune them to an unclassifiable "elsewhere", impossible to label, where a certain French elegance meets American energy' (Le Télégramme).
Related Artists
Reviews