Filters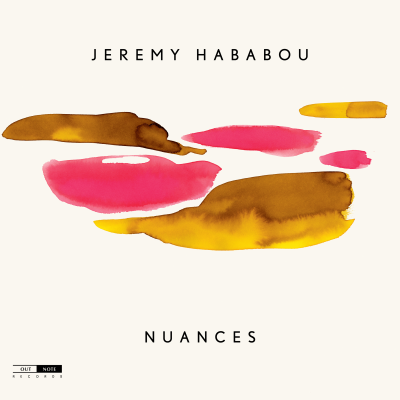 Inlay available for download
Booklet available for download
Désir

Composer(s)

Jeremy Hababou

Désir

$2.30

Tristesse

Composer(s)

Jeremy Hababou

Tristesse

$2.65

Le penseur

Composer(s)

Jeremy Hababou

Le penseur

$2.65

Chanson d'hiver

Composer(s)

Jeremy Hababou

Chanson d'hiver

$2.30

Éclaircie

Composer(s)

Jeremy Hababou

Éclaircie

$2.30

Le chant du chameau

Composer(s)

Jeremy Hababou

Le chant du chameau

$2.65

Pantin

Composer(s)

Jeremy Hababou

Pantin

$2.30

Chanson pour Anne

Composer(s)

Jeremy Hababou

Chanson pour Anne

$2.65

Chanson d'hiver (Solo)

Composer(s)

Jeremy Hababou

Chanson d'hiver (Solo)

$2.30
Total running time: 43 minutes.

Album information

With Nuances, pianist Jeremy Hababou gives us an album of stripped-back, sometimes minimalist, pieces, the reflection of an aesthetic profoundly rooted in his personality.

As he likes to say, "technical mastery of an instrument does not suffice for becoming an artist. Being an artist precedes artistic discipline. Above all, it is a necessity, a sensibility, another way of looking at the world, a quest." 

Whilst his approach and compositions are inspired by literature, poetry, the visual arts, and philosophy, Jeremy Hababou also borrows from the classical repertoire. These references are perceptible throughout his work, even though they take varied forms of expression. Travel constitutes a common theme in his progression, attesting to a constant need for sharing, exchanging, feelings and emotions.

The mixtures of rhythms and colours present throughout the album are so many invitations to 'go further' and discover an unknown made up of surprises and astonishments.
Related Artists
Reviews