Filters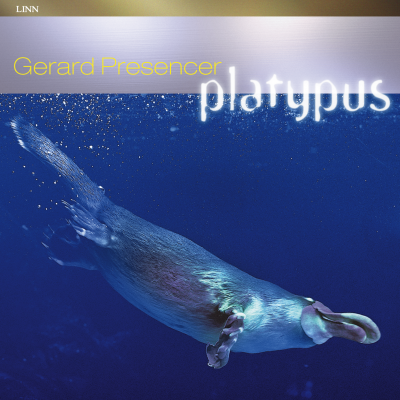 Still Moanin'

Composer(s)

Gerard Presencer

Artist(s)

Gerard Presencer - flugel horn, Jason Rebello - piano, John Paricelli - guitar, Andrew Cleyndert - bass, Jeremy Stacey - drums,

Still Moanin'

$3.40

Blue-Eyed Boy

Composer(s)

Gerard Presencer

Artist(s)

Gerard Presencer - flugel horn, Jason Rebello - piano, John Paricelli - guitar, Andrew Cleyndert - bass, Jeremy Stacey - drums, Chris Fletcher - percussion

Blue-Eyed Boy

$3.40

Crimplene Lover

Composer(s)

Gerard Presencer

Artist(s)

Gerard Presencer - flugel horn, Jason Rebello - piano, John Paricelli - guitar, Andrew Cleyndert - bass, Jeremy Stacey - drums

Crimplene Lover

$3.40

Married Woman

Composer(s)

Gerard Presencer

Artist(s)

Gerard Presencer - flugel horn, Jason Rebello - piano, John Paricelli - guitar, Andrew Cleyndert - bass, Jeremy Stacey - drums

Married Woman

$3.40

Platypus

Composer(s)

Gerard Presencer

Artist(s)

Gerard Presencer - flugel horn, Jason Rebello - piano, John Paricelli - guitar, Andrew Cleyndert - bass, Jeremy Stacey - drums

Platypus

$1.70

Afterthought

Composer(s)

Gerard Presencer

Artist(s)

Gerard Presencer - flugel horn, Jason Rebello - piano, John Paricelli - guitar, Andrew Cleyndert - bass, Jeremy Stacey - drums

Afterthought

$3.40

In the Air

Composer(s)

Gerard Presencer

Artist(s)

Gerard Presencer - flugel horn, Jason Rebello - piano, John Paricelli - guitar, Andrew Cleyndert - bass, Jeremy Stacey - drums

In the Air

$3.40

Green-Eyed Girl

Composer(s)

Gerard Presencer

Artist(s)

Gerard Presencer - flugel horn, Jason Rebello - piano, John Paricelli - guitar, Andrew Cleyndert - bass, Jeremy Stacey - drums

Green-Eyed Girl

$3.40
Total running time: 54 minutes.
Album information

Revered debut album from this leading exponent of the flugel horn which The Observer named "a brilliant debut".

On Platypus, flugelhornist Gerard Presencer offers a sound that is at once mournful and wistful, brassy and haunted. It helps that Presencer, once a member of Charlie Watts' acclaimed quartet, offers material that is also worlds away from typical smooth-jazz slickness and the music is executed by an expert combo that gives him a lot of space to sing out. Where 'Blue-Eyed Boy' boasts a Steely Dan-keyboard vibe, offering disarmingly free, funky solo opportunities, 'Afterthought' has a woozy, off-kilter feel, surrounding Presencer's haunted tones with percussive details. Presencer's band builds these interesting spaces free of limiting genre walls. The album's title track, for example, weaves between frenzied fusion and kick-back blues walking, with bristly guitar work (by the excellent John Parricelli) and a vibrant, melodic horn line painting an intriguing picture. 'Green Eyed Girl' first appears as a lithe, swinging dance, but sputtering drums and percussive effects push it in a different direction entirely. This hybrid approach, drawing from pop, funk, jazz and even Latin influences, makes Platypus as interesting and disarming as its animal namesake.
Related Artists
Reviews