Filters
Ravel & Shostakovich for strings
Ravel & Shostakovich for strings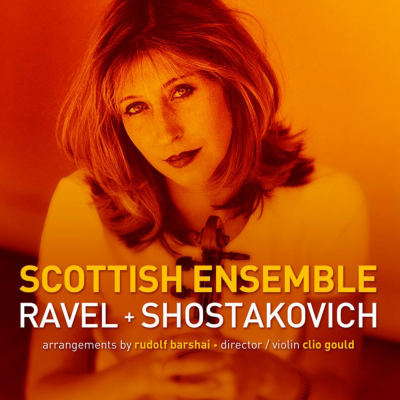 Inlay available for download
Booklet available for download
Petite symphonie a cordes: Allegro moderato. Tres doux

Composer(s)

Maurice Ravel

Petite symphonie a cordes: Allegro moderato. Tres doux

$2.70

Petite symphonie a cordes: Assez vif. Tres rythme

Composer(s)

Maurice Ravel

Petite symphonie a cordes: Assez vif. Tres rythme

$1.80

Petite symphonie a cordes: Tres lent

Composer(s)

Maurice Ravel

Petite symphonie a cordes: Tres lent

$2.70

Petite symphonie a cordes: Vif et agite

Composer(s)

Maurice Ravel

Petite symphonie a cordes: Vif et agite

$1.80

Chamber Symphony, Op. 118a: Andante

Composer(s)

Dmitri Shostakovich

Chamber Symphony, Op. 118a: Andante

$1.80

Chamber Symphony, Op. 118a: Allegretto furioso

Composer(s)

Dmitri Shostakovich

Chamber Symphony, Op. 118a: Allegretto furioso

$1.80

Chamber Symphony, Op. 118a: Adagio

Composer(s)

Dmitri Shostakovich

Chamber Symphony, Op. 118a: Adagio

$1.80

Chamber Symphony, Op. 118a: Allegro

Composer(s)

Dmitri Shostakovich

Chamber Symphony, Op. 118a: Allegro

$2.70
Total running time: 53 minutes.
Album information

This is the world premiere recording of Rudolf Barshai's arrangements of Ravel and Shostakovich string quartets.

The specially commissioned arrangements retain the nuances that make the original string quartets so special but also add a whole world of subtle sonorities. The Shostakovich quartet shows him in the prime of his creative life;

Rudolf Barshai's orchestration adds to the texture and depth of this piece. The Ravel String Quartet in F major is one of director Clio Gould's favourite pieces of music so she was delighted when Rudolf Barshai agreed to orchestrate this. Barshai, a student of Shostakovich and a founding member of the Borodin and Tchaikovsky Quartets has also completed arrangements of Shostakovich's four chamber symphonies.
Related Artists
Reviews