Filters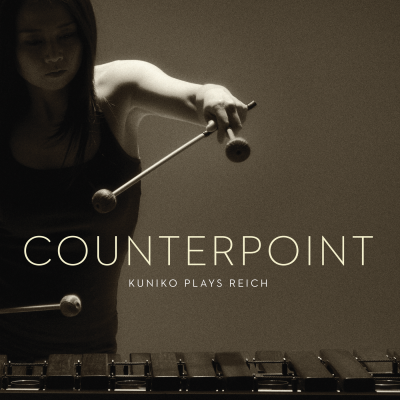 Six Marimbas Counterpoint (1986/2010) Arr. for solo marimba and pre-recorded tape (side A)

Six Marimbas Counterpoint (1986/2010) Arr. for solo marimba and pre-recorded tape (side A)

$9.60

New York Counterpoint (1985/2012) Arr. for solo marimba (side B)

New York Counterpoint (1985/2012) Arr. for solo marimba (side B)

$7.20

Vermont Counterpoint (1982/2010) Arr. for vibraphone and pre-recorded tape (side B)

Vermont Counterpoint (1982/2010) Arr. for vibraphone and pre-recorded tape (side B)

$4.80
Total running time: 37 minutes.
Album information

Counterpoint is a collection of works by Steve Reich arranged and performed by KUNIKO, one of the most gifted and significant percussionists of her generation.

The arrangements, made in collaboration with Steve Reich and originally premiered on kuniko plays reich and cantus, are available on LP for the first time. The pressing is on 180 gram vinyl and is manufactured by the prestigious Pallas firm in Germany, which is highly regarded by vinyl lovers everywhere.

The LP showcases KUNIKO's new live solo marimba part that accompanies the pre-recorded tape of five marimbas in Six Marimbas Counterpoint. KUNIKO gave the world premiere performance of her arrangement of Reich's New York Counterpoint in New York in 2012. KUNIKO won praise from the composer himself who stated: 'Kuniko Kato is a first rate percussionist.' KUNIKO's arrangement of Vermont Counterpoint, originally for flute, piccolo and alto flute, was inspired after Reich himself suggested it.

 
Related Artists