Filters
Sibelius: Symphony No. 1 & En Saga
Sibelius: Symphony No. 1 & En Saga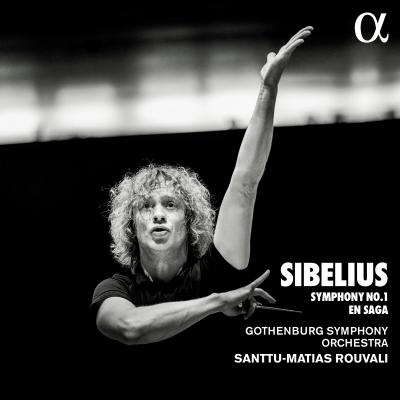 Inlay available for download
Booklet available for download
Symphony No. 1 in E Minor, Op. 39: I. Andante ma non troppo - Allegro energico

Composer(s)

Jean Sibelius

Artist(s)

Santtu-Matias Rouvali

Gothenburg Symphony Orchestra

Symphony No. 1 in E Minor, Op. 39: I. Andante ma non troppo - Allegro energico

$4.25

Symphony No. 1 in E Minor, Op. 39: II. Andante (ma non troppo lento)

Composer(s)

Jean Sibelius

Artist(s)

Santtu-Matias Rouvali

Gothenburg Symphony Orchestra

Symphony No. 1 in E Minor, Op. 39: II. Andante (ma non troppo lento)

$3.45

Symphony No. 1 in E Minor, Op. 39: III. Scerzo: Allegro

Composer(s)

Jean Sibelius

Artist(s)

Santtu-Matias Rouvali

Gothenburg Symphony Orchestra

Symphony No. 1 in E Minor, Op. 39: III. Scerzo: Allegro

$2.30

Symphony No. 1 in E Minor, Op. 39: IV. Finale : Andante - Allegro molto - Andante assai - Allegro molo come prima - Andante

Composer(s)

Jean Sibelius

Artist(s)

Santtu-Matias Rouvali

Gothenburg Symphony Orchestra

Symphony No. 1 in E Minor, Op. 39: IV. Finale : Andante - Allegro molto - Andante assai - Allegro molo come prima - Andante

$5.00

En saga, Op. 9

Composer(s)

Jean Sibelius

Artist(s)

Santtu-Matias Rouvali

Gothenburg Symphony Orchestra

En saga, Op. 9

$7.00
Total running time: 58 minutes.







Album information

Alpha begins a complete cycle of the symphonies by Sibelius alongside some of his symphonic poems with Gothenburg Symphony and its new chief conductor Santtu-Matias Rouvali.

In the great tradition of Finnish conductors, Santtu-Matias Rouvali is known for his extremely physical and organic interpretations: 'Music unmistakeably flows from him,' commented The Sunday Times. This was evident when, at a very young age, he stepped in to conduct a concert with the Finnish Radio Symphony Orchestra which began the journey to his first tenure as Chief Conductor with the Tampere Philharmonic; a meteoric rise to a career working at the highest musical level internationally; and a third post as Principal Guest Conductor of the Philharmonia Orchestra in London. 

When Bachtrack asked him how he shapes the orchestral sound, he replied: 'I sing it, I move my hands the way I want it (…) the conductor should be able to show tempo somewhere in the body (…) I was also a drum kit player, so my feet and hands can do different things at the same time. When you read the score, you sing it in your head (…) I think it's the sense of inside groove that you get from playing percussion which is very important in Sibelius's music.'

In the Gothenburg Symphony he finds a prestigious cohort of musicians with an impressive discography, and joins a line of their illustrious musical directors, notably Neeme Järvi, the orchestra's principal conductor from 1982 to 2004, but also Gustavo Dudamel, who is honorary conductor. From season 2019-2020 Barbara Hannigan and Christoph Eschenbach have been nominated first guest conductors.
Related Artists
Reviews