Filters
Songs by Strauss, Walter & Marx
Songs by Strauss, Walter & Marx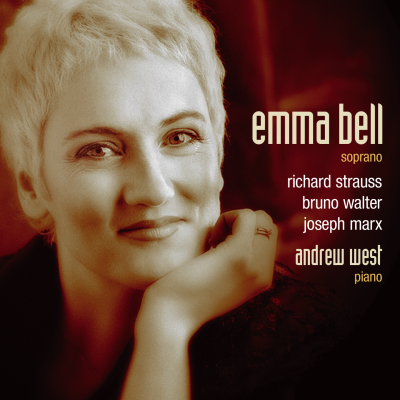 Booklet available for download
Tragödie I – Op. 12 No. 4

Artist(s)

Andrew West - piano

Tragödie I – Op. 12 No. 4

$1.80

Tragödie II – Op. 12 No. 5

Artist(s)

Andrew West - piano

Tragödie II – Op. 12 No. 5

$1.80

Tragödie III – Op. 12 No. 6

Artist(s)

Andrew West - piano

Tragödie III – Op. 12 No. 6

$1.80

Freundliche Vision - Op. 48 No. 1

Composer(s)

Richard Strauss

Artist(s)

Andrew West - piano

Freundliche Vision - Op. 48 No. 1

$1.80

Das Rosenband – Op. 36 No. 1

Composer(s)

Richard Strauss

Artist(s)

Andrew West - piano

Das Rosenband – Op. 36 No. 1

$1.80

Nachtgang – Op. 29 No. 3

Composer(s)

Richard Strauss

Artist(s)

Andrew West - piano

Nachtgang – Op. 29 No. 3

$1.80

Muttertändelei – Op. 43 No. 2

Composer(s)

Richard Strauss

Artist(s)

Andrew West - piano

Muttertändelei – Op. 43 No. 2

$1.80

Des Kindes Schlaf

Artist(s)

Andrew West - piano

Des Kindes Schlaf

$1.80

Die Lerche

Artist(s)

Andrew West - piano

Die Lerche

$1.80

Elfe

Artist(s)

Andrew West - piano

Elfe

$1.80

Hat dich die liebe berurht

Artist(s)

Andrew West - piano

Hat dich die liebe berurht

$1.80

Ein Drängen ist in meinem Herzen

Artist(s)

Andrew West - piano

Ein Drängen ist in meinem Herzen

$1.80

Traumgekront

Artist(s)

Andrew West - piano

Traumgekront

$1.80

Und gestern hat er mich Rosen gebracht

Artist(s)

Andrew West - piano

Und gestern hat er mich Rosen gebracht

$1.80

Madchenblumen i. Kornblumen – Op. 22 No. 1

Composer(s)

Richard Strauss

Artist(s)

Andrew West - piano

Madchenblumen i. Kornblumen – Op. 22 No. 1

$1.80

Madchenblumen ii. Mohnblumen – Op. 22 No. 2

Composer(s)

Richard Strauss

Artist(s)

Andrew West - piano

Madchenblumen ii. Mohnblumen – Op. 22 No. 2

$1.80

Madchenblumen iii. Epheu – Op. 22 No. 3

Composer(s)

Richard Strauss

Artist(s)

Andrew West - piano

Madchenblumen iii. Epheu – Op. 22 No. 3

$1.80

Madchenblumen iv. Wasserose – Op. 22 No. 4

Composer(s)

Richard Strauss

Artist(s)

Andrew West - piano

Madchenblumen iv. Wasserose – Op. 22 No. 4

$1.80

Hat gesagt belibt's nicht dabei – Op. 36 No. 3

Composer(s)

Richard Strauss

Artist(s)

Andrew West - piano

Hat gesagt belibt's nicht dabei – Op. 36 No. 3

$1.80

Du meines Herzens Krönelein – Op. 21 No. 2

Composer(s)

Richard Strauss

Artist(s)

Andrew West - piano

Du meines Herzens Krönelein – Op. 21 No. 2

$1.80

Traum durch die Dämmerung - Op. 29 No. 1

Composer(s)

Richard Strauss

Artist(s)

Andrew West - piano

Traum durch die Dämmerung - Op. 29 No. 1

$1.80

Schlechtes Wetter – Op. 69 No. 5

Composer(s)

Richard Strauss

Artist(s)

Andrew West - piano

Schlechtes Wetter – Op. 69 No. 5

$1.80

Waltrauts Lied I – Op. 11 No. 3

Artist(s)

Andrew West - piano

Waltrauts Lied I – Op. 11 No. 3

$1.80

Waltrauts Lied II – Op. 11 No. 4

Artist(s)

Andrew West - piano

Waltrauts Lied II – Op. 11 No. 4

$1.80

Liebeslust – Op. 11 No. 6

Artist(s)

Andrew West - piano

Liebeslust – Op. 11 No. 6

$1.80
Total running time: 58 minutes.
Album information

Soprano Emma Bell, accompanied by pianist Andrew West, performs songs by Richard Strauss and premiere recordings by Bruno Walter and Joseph Marx. 

This is soprano Emma Bell's debut recording which was described as "one of the best vocal albums of the year". Much admired for her richly coloured, beautiful voice as well as her sensitive musicianship and dramatic intensity in performance, Emma's exquisitely controlled, powerful soprano makes the most of the dynamism and sheer beauty of these both famous and less well-known songs.

Emma researched the songs by Bruno Walter on the disc in some depth, and has uncovered some forgotten gems. Joseph Marx's songs have been described as "soft warm breezes from the South!", due to Italian influences on their Austrian romanticism, and the powerful quality of Emma's vocal emphasizes their potency.

Strauss's songs need little introduction. This disc offers an interesting selection, fitting with the work of his less celebrated contemporaries. 
Related Artists
Reviews