Filters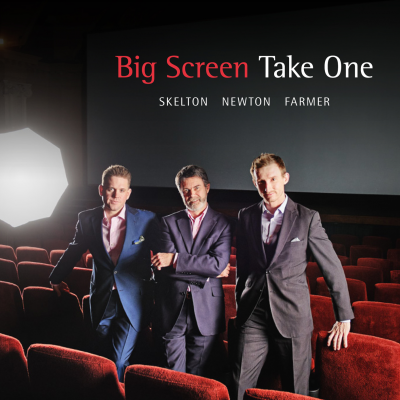 Inlay available for download
Booklet available for download
Bewitched

Composer(s)

Howard Greenfield; Jack Kellar

Bewitched

$2.30

Get Me To The Church On Time

Composer(s)

Alan Jay Lerner; Frederick Loewe

Get Me To The Church On Time

$2.30

Heather On The Hill

Composer(s)

Alan Jay Lerner; Frederick Loewe

Heather On The Hill

$3.00

Hello Young Lovers

Composer(s)

Richard Rogers; Oscar Hammerstein

Hello Young Lovers

$2.30

Old Man River

Composer(s)

Jerome Kern; Oscar Hammerstein

Old Man River

$2.30

On The Street Where You Live

Composer(s)

Alan Jay Lerner; Frederick Loewe

On The Street Where You Live

$2.30

Wouldn't It Be Loverly

Composer(s)

Alan Jay Lerner; Frederick Loewe

Wouldn't It Be Loverly

$2.30
Total running time: 47 minutes.
Album information

The Big Screen trio joyfully explores the worlds of stage and screen, swinging through a selection of timeless melodies which enjoy universal appeal.

A heavyweight of British jazz, pianist David Newton is joined for this project by Tom Farmer (from Empirical), who has a contemporary approach to bass playing, and Matt Skelton, whose virtuoso drum skills keeps everything moving nicely. David Newton has always thrived on playing material that brings new challenges to his improvisation and he has gone out of his way to do so for this new trio. There is an emotional and visceral joy when hearing these tunes rendered with the care, intellect, passion and excellence that Big Screen bring to the music. The impressive line-up of Big Screen play the music with a finely-tuned sense of taste and swing.

Opening with a playful rendition of the small-screen theme 'Bewitched', most of the action takes place on the big screen with 'Heather On The Hill' conjuring up images of Gene Kelly and Cyd Charisse, whilst Toy Story 2's 'When She Loved Me' is haunting in its stark simplicity. From My Fair Lady, 'Get Me To The Church On Time' features a spectacularly successful conjuring of Oscar Peterson and Keith Jarrett whilst 'On The Street Where You Live' is straight-ahead swing. Oscar Hammerstein also enjoys good representation on this album with 'Hello Young Lovers' and 'Old Man River', both a much-loved part of movie musical history.
Related Artists
Reviews