Filters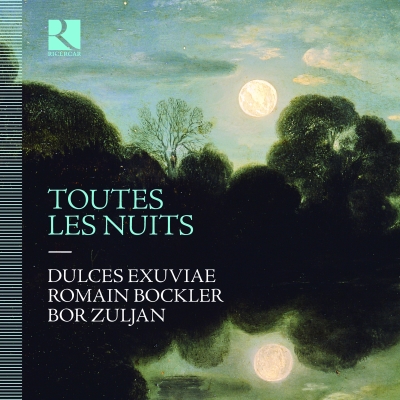 Inlay available for download
Booklet available for download
O dolce nocte

Composer(s)

Philippe Verdelot

O dolce nocte

$2.30

Tu dormi, io veglio

Composer(s)

Bartolomeo Tromboncino

Tu dormi, io veglio

$2.30

Si la noche haze escura

Composer(s)

Francisco Guerrero

Si la noche haze escura

$2.30

Fantaisie I

Composer(s)

Jean-Paul Paladin

Fantaisie I

$2.30

Estas noches a tan largas

Estas noches a tan largas

$2.30

Si la noche haze escura

Composer(s)

Diego Pisador

Si la noche haze escura

$2.30

Che non fia che giammai

Composer(s)

Giovanni Pierluigi da Palestrina

Che non fia che giammai

$2.30

Toutes les nuitz, LV 149

Composer(s)

Orlando di Lasso

Toutes les nuitz, LV 149

$2.30

Toutes les nuictz

Composer(s)

Clément Janequin

Toutes les nuictz

$2.30

Toutes les nuycts

Composer(s)

Thomas Crecquillon

Toutes les nuycts

$2.30

Toutes les nuyctz

Composer(s)

Thomas Crecquillon

Toutes les nuyctz

$2.30

Fantaisie II

Composer(s)

Jean-Paul Paladin

Fantaisie II

$2.30

Si pour amans la lune est importune

Composer(s)

Thomas Crecquillon

Si pour amans la lune est importune

$2.30

Deh hor foss'io col vago della luna

Composer(s)

Giovanni Pierluigi da Palestrina

Deh hor foss'io col vago della luna

$2.30

Ay Luna que reluzes

$2.30

Fantaisie IV

Composer(s)

Jean-Paul Paladin

Fantaisie IV

$2.30

Et trop penser, NJE 27.9

Composer(s)

Josquin Desprez

Et trop penser, NJE 27.9

$2.30

La nuyct froide et sombre, LV 578

Composer(s)

Orlando di Lasso

La nuyct froide et sombre, LV 578

$2.30

Da poi nocte vien la luce

Da poi nocte vien la luce

$2.30

Fantaisie III

Composer(s)

Jean-Paul Paladin

Fantaisie III

$2.30

Voiez le jour

Composer(s)

Pierre de Manchicourt

Voiez le jour

$2.30
Total running time: 68 minutes.


Album information

Dulces Exuviae (baritone Romain Bockler and lutenist Bor Zuljan) explores music by composers who have drawn inspiration from the night across the centuries.

In nocte consilium - the night brings counsel. Poets have always found the night to be a time of appeasement; for astronomers it is a long-awaited moment to observe the stars and planets. Mystics, however, have spent entire nights searching for the enigmatic signs of a divine presence. This programme forms a journey from dusk to dawn and guides us through various nights as described by several composers of the 16th century: we travel from hope to absence, from the sweetness of love's dream to the chills of eternal night; the clear light of the moon nonetheless guides lovers to their reunion and our journey ends in the light of the first rays of the sun. Janequin, Lassus, Palestrina, Guerrero and their Franco-Flemish, Italian and Spanish colleagues lead us as we explore these nights, sometimes dark and terrifying, sometimes radiant with starlight, tranquil, and filled with love.
Related Artists
Reviews