Filters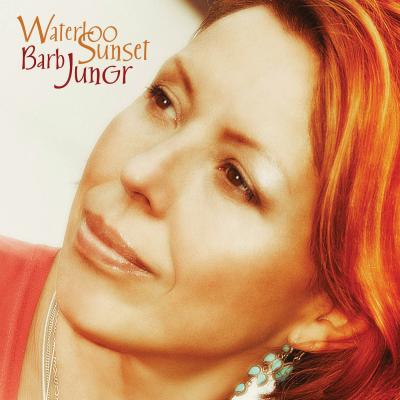 Inlay available for download
Booklet available for download
Do You Play Guitar?

Composer(s)

Barb Jungr, Adrian York

Barb Jungr

Artist(s)

Barb Jungr

Geoff Gascoyne, Nic France, Matt Backer, Adrian York

Do You Play Guitar?

$2.30

High Water (For Charlie Patton)

Artist(s)

Barb Jungr

Geoff Gascoyne, Nic France, Matt Backer Adrian York

High Water (For Charlie Patton)

$2.30

Cathy's Clown

Composer(s)

The Everly Brothers

Artist(s)

Barb Jungr

Geoff Gascoyne, Nic France, Matt Backer, Adrian York

Cathy's Clown

$2.30

This Masquerade

Artist(s)

Barb Jungr

Geoff Gascoyne, Nic France, Matt Backer, Adrian York

This Masquerade

$2.30

The Great Valerio

Composer(s)

Richard Thompson

Artist(s)

Barb Jungr

Geoff Gascoyne, Nic France, Matt Backer, Adrian York, Stuart Hall

The Great Valerio

$2.30

When Do The Bells Ring For Me?

Composer(s)

Charles de Forest

Artist(s)

Barb Jungr

Geoff Gascoyne, Nic France, Matt Backer, Adrian York

When Do The Bells Ring For Me?

$2.30

Written In The Dark Again

Composer(s)

Barb Jungr, Christine Collister

Barb Jungr

Artist(s)

Barb Jungr

Geoff Gascoyne, Nic France, Matt Backer, Adrian York

Written In The Dark Again

$2.30

Like A Rolling Stone

Artist(s)

Barb Jungr

Geoff Gascoyne, Nic France, Matt Backer, Adrian York

Like A Rolling Stone

$2.30

Lipstick Lips Lament

Composer(s)

Barb Jungr, Russell Churney

Barb Jungr

Artist(s)

Barb Jungr

Geoff Gascoyne, Nic France, Matt Backer, Adrian York

Lipstick Lips Lament

$2.30

Laugh Clown Laugh

Composer(s)

Fiorito, Lewis, Young

Artist(s)

Barb Jungr

Geoff Gascoyne, Nic France, Matt Backer, Adrian York

Laugh Clown Laugh

$2.30

Waterloo Sunset

Artist(s)

Barb Jungr

Geoff Gascoyne, Nic France, Matt Backer, Adrian York

Waterloo Sunset

$2.30

The Joker

Composer(s)

Steve Miller, Ahmet Ertegun, Eddie Curtis

Artist(s)

Barb Jungr

Geoff Gascoyne, Nic France, Matt Backer, Adrian York

The Joker

$2.30
Total running time: 57 minutes.
Album information

Barb carves a unique path through many genres of popular music with this collection of classic and original material including songs by Richard Thompson and Bob Dylan.

Critics uniformly adored Barb Jungr's reflective rendition of Ray Davies' title track which sets the tone for this engagingly eclectic collection, startling both for its emotional intensity and rich musicality. 

Described by the Daily Telegraph as a "world-class  female vocalist" Barb is also an accomplished songwriter and contributes three original songs: Do You Play Guitar, the album's elegiac opening track, Written Down In The Dark Again, a disturbing exploration of sex, and Lipstick Lips Lament, a wonderful evocation of classic American song-writing.  
Related Artists
Reviews