Filters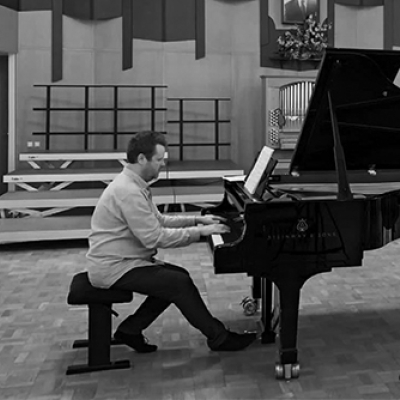 Pianist Alexey Zuev holds numerous prestigious international awards. He is a keen romantic fortepiano and hammer clavier player. 
Biography

Born in St. Petersburg in 1982, Alexey Zuev gave his first public performance at the State Cappella St. Petersburg aged 8, having taken up piano studies at the School of Music and later the Special Music School of the St. Petersburg Conservatory.

Alexey Zuev was named overall winner of the St. Petersburg International Prokofiev Competition in 1999, the Educational Award from the 2002 London International Piano Competition, prize winner at the 2008 International Sviatoslav Richter Competition and 2nd prize winner at the prestigious Geza Anda Piano Competition in 2009.

He graduated from the Mozarteum University in Salzburg in 2009, where he was a student of Alexei Lubimov.

His recent concert highlights include a debut with the Philadelphia Orchestra, a performance of Scriabin's Mysterium with the Netherlands Radio Symphony Orchestra at the Concertgebouw Amsterdam, a concert debut with the London Philharmonic Orchestra at the Royal Festival Hall, a performance with the Orchestra of the Eighteenth Century and an acclaimed performance with the Musikkollegium Winterthur. Together with the St Petersburg Philharmonic Orchestra he gave the Russian premiere of John Adams' Piano Concerto Century rolls.

Recent recital highlights include a performance with Alexei Lubimov at the Moscow International House of Music and recitals at the Engelgardt Hall, St. Petersburg, the Chopin Festival in Warsaw, the International Ravinia Festival, Chicago, and December Nights of Sviatoslav Richter Festival at the Pushkin State Museum Moscow.

Further notable performances in the past include concerts in Georg Solti's World Orchestra for Peace in St. Petersburg and Moscow, performances with the St Petersburg Philharmonic Orchestra.

Festival appearances include the Kreuth Festival, St Gallen Festival, the Kissinger Klavier-Olympiade, Sommer and Winterzauber Festivals in Bad Kissingen, the Mecklenburg-Vorpommern Festival and "Alpenklassik" in Bad Reichenhall. 

At present he holds a teaching position at the Mozarteum University in Salzburg, Austria.
Reviews