Filters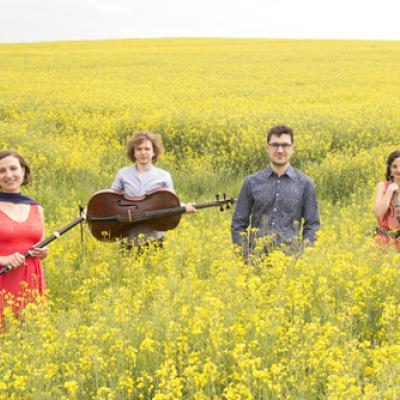 As winners of the 2017 York Early Music International Young Artists Competition BarrocoTout won a recording contract with Linn.
Biography

BarrocoTout was formed in 2013 and brings together four musicians who explore work written by well-known composers, but also those who have fallen into oblivion. Comprising Carlota Garcia, flute, Izana Soria, violin, Edouard Catalan, cello, Ganael Schneider, harpsichord, the ensemble takes its name from a sketch show on the Spanish comedy show Muchachada Nui: 'Baroque Yourself'.

In 2015 the group was selected for the eeemerging (Emerging European Ensembles) project for two years, leading to performances in Festival d'Ambronay (France), the Utrecht Early Music Festival Fringe (Netherlands) and Internationale Handel-Festspiele Gottingen (Germany) amongst several others. In 2016 the group won the Fringe audience award at Utrecht Early Music Festival and the Sinfonietta Competition.

In July 2017 they won the highly respected biennial York Early Music International Young Artists Competition, organised by the National Centre for Early Music. The prize included a professional recording contract from Linn Records resulting in their debut album 'Henri-Jacques de Croes: La Sonate Égarée'.
Reviews