Filters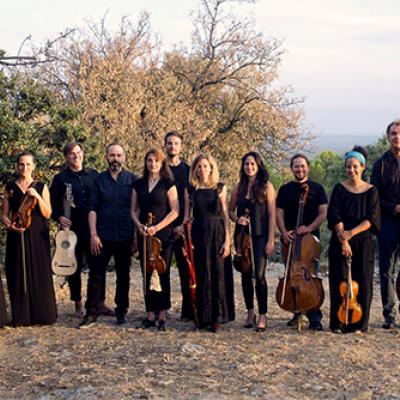 Violinist Stéphanie de Failly founded Clematis in 2001 with the intention of concentrating on the lesser-known repertoire of the 17th century.
Biography

The clematis is a delightfully scented flower that represents the principles of idealism and of creativity. Such a name for an ensemble specialising in baroque music is more than justified, for it is creative in that this repertoire can only live if it receives an interpretation based on inspiration and renewal; it is idealistic in that such creative inspiration must of necessity be based on a great respect for the work as it appears in its original sources.

The ensemble performs extensively from the Italian repertoire of the period as well as French and German works, although with a particular interest in the forgotten works of such composers from the Low Countries of the time as Nicolaus à Kempis, Carolus Hacquart and Giuseppe Zamponi. Clematis also made a performing version and gave the first performance in modern times of Zamponi's opera Ulisse nell isola di Circe; the opera had first been given in Brussels in 1650.

The number of musicians involved with Clematis varies in number, as they are chosen in relation to the needs of the works being performed at any given moment; its musicians are all actively engaged with leading baroque ensembles throughout Europe. The ensemble's desire for historical authenticity leads it to work closely with musicologists so that its programmes can be as close to the original sources as possible. The musical direction of the ensemble is shared between Stéphanie de Failly (violin) and Leonardo García-Alarcón (harpsichord and organ). Clematis appears not only in Belgium but also performs frequently abroad: it has so far appeared in the Netherlands, France, Italy, Spain, Poland, Bolivia, Mexico and Russia.

Recordings made by Clematis include two CDs of works by Nicolaus à Kempis and Carolus Hacquart on the Musica Ficta label. Clematis embarked on an important series of projects with Ricercar in 2009. Their first recording was devoted to the Italian baroque violin virtuoso Carlo Farina and was released in 2009. Two more recordings were released in 2010, one of which was devoted to works by Girolamo Frescobaldi and the other to the rediscovery of the secular works of Matheo Romero, a composer born in Liège and also master of music to the court of Philip II of Spain.
Reviews