Filters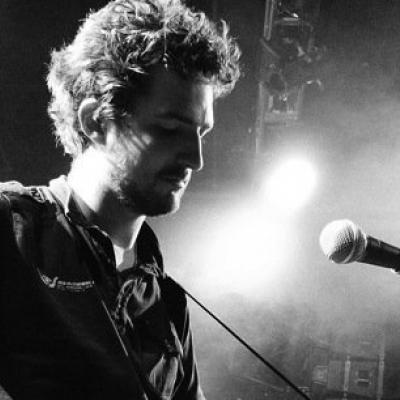 Frank Turner continues his rise to prominence with an ever increasing following for his popular brand of honest and passionate folk/punk.
Biography

For three long and often lonely years of life on the road, plying a brand of honest and passionate folk/punk, Frank Turner continued to rise to prominence with an ever increasing following. But it was in the sweaty climes of the Lock Up Stage at Reading and Leeds 2008 that his solo career really started to take off. Inside the packed out tents, heaving with adoring fans and intrigued passers-by, Frank led the congregation in a mass sing-a-long; a stirring set that not only sparked the interest of the British mainstream but resonated unassumingly across the pond as a wealth of American punk bands watched approvingly from the sidelines.

No stranger to the festival, Frank had not only played the Lock Up Tent with former hardcore band Million Dead back in 2005 but also as a tentative solo artist in 2007 when debut album 'Sleep Is For The Week' was just an underground success. Within the following year, Frank's popularity grew with yet more touring and the release of second album 'Love Ire & Song' in March 08. He started to play larger headline shows and develop the live band that he was looking for.

The profits of all his hard work came together that festival weekend; it kicked started a new wave of interest and thanks to the unwavering support from Radio 1 DJs Mike Davies and Steve Lamacq, the rest of Radio 1 began to follow suit. Soon enough when Frank's single 'Long Live The Queen' - taken from 'Love Ire & Song' - was released in October, it made the R1 C-list, was Single Of The Week on Sara Cox's show and helped sell out Frank's largest UK headline tour culminating in a bursting-over-capacity-finale at London's Scala.  The following single 'Reasons Not To Be An Idiot' released in January of this year eclipsed those successes by graduating to the R1's B-list, 6Music's A-list and XFM's daytime playlist, prompted a Live Lounge session for Sara Cox, a Hub Session for George Lamb as well as making iTunes Single Of The Week all helping to recruit a new army of Frank followers.

It was also during this time that sections of the US punk fraternity began to take notice. Having watched the infamous Lock Up Stage set at Reading and Leeds, Vinnie from Less Than Jake got in contact asking to release 'The First Three Years' album (a collection of all early and previously unreleased material, live tracks and b-sides released in the UK in December 08 on his vinyl label Paper and Plastick. Chuck Ragan took him on the Revival Tour with Tim Barry across America, he did a few shows with up and coming stars Fake Problems and New Jersey boys The Gaslight Anthem invited him to support them on their huge UK and European dates in the early part of this year. It was evident that word was spreading throughout the punk scenes both sides of the Atlantic and by the time Frank flew in to Austin, Texas for the annual industry showcase SXSW in March, a whole new chapter in his story was about to begin.

Frank's brand of folk songwriting, catchy melodies and punk passion had reached the ears of the CEO of US independent label Epitaph Records, Bad Religion's legendary guitarist: Brett Gurewitz. Excited by what he had heard and seen when Frank headlined LA's notorious Viper Rooms in March, Gurewitz got in contact and soon enough plans were formulated and a worldwide deal was inked. With loyalty and integrity firmly intact, Frank kept his relationship with his existing label Xtra Mile Recordings for all releases in the UK and Ireland and so the two labels will work closely for what will undoubtedly be an exciting new era in Frank's ever evolving career.

"Frank Turner's music is a revelation to me," says Gurewitz.  "I can't stop listening to it.  It's a real privilege to get out there and help Xtra Mile spread the Frank Turner gospel."

Epitaph is the perfect home for Frank. With its fiercely independent spirit, rich in punk and hardcore history it is also home to the song-writing talents of Nick Cave and Tom Waits on sister label Anti; mirroring Frank's cross-over appeal of punk ethics and strong song-writing abilities. Inspired by the likes of Bad Religion as a kid, this really is a dream come true for Frank.

So with this exciting plot in place, his third studio album, 'Poetry Of The Deed', saw Frank venture in a more rock direction, recruiting his outstanding band for the recording process. Grammy nominated producer Alex Newport - who has previously worked with Death Cab For Cutie, At The Drive-In, Two Gallants - produced the record after contacting Frank directly asking if they could work together. Between recording and release he played arenas across the States with The Offspring, and battered the UK and European festival circuit into submission once again, finishing up with yet another triumphal slot at Reading & Leeds, this time on the NME / Radio 1 stage.

The album was released to the usual critical acclaim across the world in September 2009, and also hit the UK's Top 40, with lead single 'The Road' (complete with manic 24-shows-in-24-hours video) getting massive airplay across the USA and Europe. US Tours with Gaslight Anthem and Chuck Ragan's Revival were interspersed by a massive UK sold-out headline tour, culminating in a triumphant show at the legendary Shepherd's Bush Empire, and a first sold-out European headline run.

2010 began with a bona fide world tour. Shows in Canada and California warmed up for a support slot with Flogging Molly across most of the USA, followed closely by a yet bigger UK tour, to celebrate the release of live album and DVD package, 'Take To The Road'. A slot at Coachella Festival preceded a first foray into Australia, New Zealand and China. The rest of the year is set up with awesome festivals across the globe, more tours, and a Christmas show at London's Brixton Academy. Onwards and upwards.

2012 saw Frank perform at the spectacular opening ceremony of the London 2012 Olympics and features on Emily Barker's track 'Field's of June'.