Filters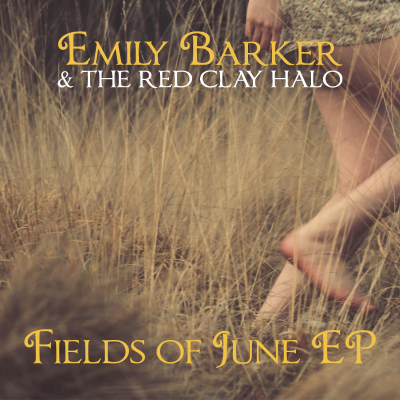 Fields of June

Artist(s)

Emily Barker and the Red Clay Halo

Frank Turner

Fields of June

$2.30

The Rains

Artist(s)

Emily Barker and the Red Clay Halo

The Rains

$2.30

Nostalgia

Artist(s)

Emily Barker and the Red Clay Halo

Nostalgia

$2.30

Every Season

Artist(s)

Emily Barker and the Red Clay Halo

Every Season

$2.30
Total running time: 12 minutes.
Album information

This fresh and atmospheric release from Emily Barker and The Red Clay Halo includes the single Fields of June and the award-winning Wallander theme Nostalgia.

This beautifully recorded EP, Fields of June, contains the single of the same name plus three equally impressive songs full of emotion and imagery.

Recording with Calum Malcolm at the Gorbals Sound Studio, the results have been captivating; the production makes the most of the sincere vocal delivery and overall depth that makes Emily's music so special.

The title track, Fields of June, features folk/punk singer songwriter Frank Turner who, along with Emily, performed at the spectacular London 2012 Olympics opening ceremony. 

Also included, is the Ivor Novello award-winning song 'Nostalgia' which is used as the theme tune to the BBC One Wallander television series starring British actor Kenneth Branagh. The music went on to win a BAFTA and a Royal Television Award.

The evocative lyrics and melodies beautifully compliment the earthy, folky backdrop of The Red Clay Halo in this recording which has amazing sharpness and clarity whilst keeping a fresh, live feel throughout. 
Related Artists