Filters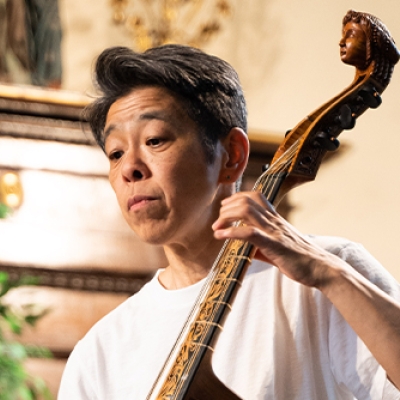 Kaori Uemura is one of the most sought-after gambists in Europe.
Biography

Kaori Uemura was born in Japan and began playing the violin at the age of three. She was advised by a relative to take up the viola da gamba when she was twelve and subsequently studied with Toshinari Ohashi, a pioneer of the instrument in Japan.

She graduated from Ueno Gakuen University in Tokyo and was selected to play for the Emperor of Japan at the Imperial Palace. She then moved to Brussels, where she not only studied but also performed in concert with Wieland Kuijken.

She settled in Belgium after her graduation from the Royal Conservatory of Brussels and rapidly became one of the most sought-after gambists in Europe for performances and recordings. She founded the Tokyo Baroque Trio with Christophe Rousset and Ryo Terakado and has also accompanied Agnès Mellon and Sandrine Piau. She performs with the Ricercar Consort, Armonia Sonora, Poème Harmonique and Les Talens Lyriques, ensembles with whom she has created beautiful and trusting relationships. She has also taken part in various opera productions with Les Arts Florissants and the Musiciens du Louvre as part of the continuo group. 

She has since embarked on a solo career after intense work on refocusing herself with Michèle Massina; her album Yuu was released by Ramée in 2020. 

She shares her experience and ideas with young musicians by mentoring newly formed groups and through her teaching at the Royal Conservatory in Brussels.