Filters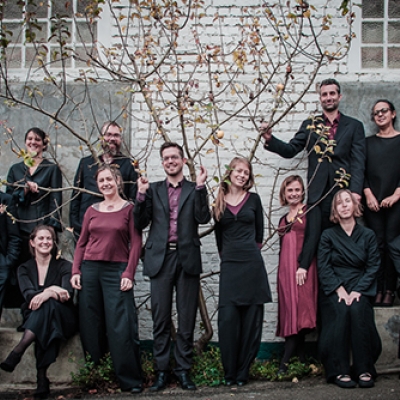 Les Muffatti was founded in 1996 by a group of young Brussels musicians out of a desire to equip themselves professionally for the world of orchestral baroque music. They sought above all else to give primacy to the pleasure of making music, together with an intensive exploration of the musical material itself and paying scrupulous attention to every detail of its performance.
Biography

After ten years under the baton of Peter Van Heyghen, the musicians assumed joint responsibility for the orchestra's artistic direction in 2014; the musical direction for various projects has since been entrusted to guest musicians, soloists, conductors and Konzertmeisters. The ensemble is committed to establishing a fine balance between the great works of the established repertoire and lesser known or newly discovered compositions.

The ensemble's name is a reference to Georg Muffat (1653-1704), a cosmopolitan composer whose works are essential source material for the history of early orchestral music. Muffat was also one of the first musicians to document the principal characteristics that differentiated the French from the Italian style in detail. The ensemble's debut recording was devoted to his compositions. 

Les Muffatti's discography so far comprises eight recordings, all of which have met with universal acclaim. The recording of Reinhard Keiser's Brockes-Passion with Vox Luminis received Belgium's three top honours: Klara's recording of the year, a classical Octave, and the Caecilia prize from the Belgian musical press. Their latest recording, Johann Sebastian Bach – Concertos for Organ and Strings, is devoted to reconstructions of concertos and sinfonias by Johann Sebastian Bach with Bart Jacobs as soloist. This album continues to garner praise from both the general and musical press internationally, including the Diapason d'Or (France), Luister (The Netherlands), Toccata (Germany) and the Klara Award for Best Classical CD of the Year. 

Les Muffatti are supported by the Wallonia-Brussels Federation. 
Reviews