Filters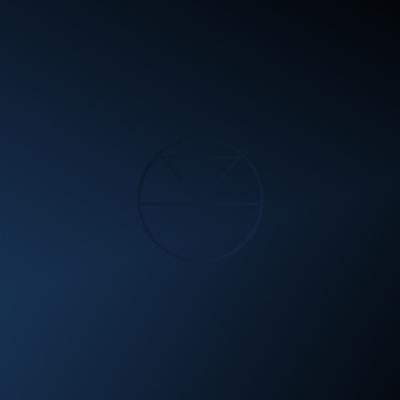 Highly accomplished Baroque ensemble featuring the voices of Tessa Bonner, Catherine Bott and Sally Bruce Payne.
Biography

The Purcell Quartet celebrated twenty years music making in February 2004 at the Wigmore Hall, with friends and collaborators. Although it was founded in 1983, the debut recital came after six months intensive preparation on 14th February 1984 at St. John's, Smith Square in London. Since then, it has undergone just one change of membership, replacing Elizabeth Wallfisch as second violin, with Catherine Weiss. Through nearly 50 recordings of a huge range of repertory, they have established themselves as leaders in the area of baroque chamber music. Nor is their repertory limited by size - in 1998 they staged an extensive tour of Japan of Monteverdi's last opera 'L'Incoronazione di Poppea', and earlier had presented a critically-acclaimed sell-out Bach weekend at the Wigmore Hall in London with two of the Lutheran Masses, early cantatas and harpsichord concerti. Tess Knighton wrote in the Times "The "minimalist" approach as adopted by the Purcell Quartet draws the listener into the textual and musical rhetoric in an intimate and immediate way, and with singers and players as excellent as these the experience is utterly convincing." In such productions, they work with the very finest soloists: Susan Gritton, Nancy Argenta, Catherine Bott, Emma Kirkby, Julia Gooding, Michael Chance, Dominique Visse, Guy de Mey, Mark Padmore, Peter Harvey, & Richard Wistreich are just some of the singers with whom they have recently worked.

During their 20 years together, the group has toured the world, including the USA, Chile, Bolivia, Colombia, Peru, Turkey and all the countries of Europe. They have been regular visitors to Japan for over 10 years, taking, in addition to 1998's 'Poppea', a ter-centenary production of 'Dido & Æneas' with Nancy Argenta. At home in the United Kingdom they have played for most of the major festivals, have recorded extensively for the BBC, and toured several times with the Early Music Network. In the Bach year 2000, they presented several programmes of his music, including two concerts of early cantatas at the Spitalfields Festival, Lutheran Masses in Budapest, harpsichord concerti in Salzburg and another sell-out concert at the Wigmore Hall of funeral cantatas on the very anniversary day, 28th July 2000.

After a series of six recordings for Hyperion Records, they have recorded exclusively for Chandos Records since 1987, having made thirty-six discs with a huge range of music - Purcell, Corelli, Lawes, Bach, Handel, Vivaldi, Weckmann, Leclair, Schütz, Buxtehude & Biber have all had discs devoted to them. The critical response has been consistently enthusiastic - JFA in the Gramophone wrote recently "I am drawn to the sheer beauty and intimacy of the ensemble playing here...A strongly recommended new release." One of their recent release features music from the dynamic and brilliant world of seventeenth-century Italy under title 'Capriccio Stravagante' and George Pratt writing in The BBC Music Magazine (where it was "Pick of the Month) described it thus: The playing is infectiously uninhibited and technically immaculate - a programme of unqualified pleasure. In 2000 they recorded an album of seventeenth-century German music for solo counter-tenor and strings with Michael Chance, which was released to coincide with their concert in the 2001 Lufthansa Festival of Baroque Music; and they also released two volumes of Buxtehude Cantatas with Emma Kirkby, Suzie Le Blanc and Peter Harvey, both of which were recently lavishly praised on BBC Radio 3's "CD Review"

In October 2001, they took a fully staged production of Monteverdi's Orfeo to Japan, with a cast of over forty people, with Mark Padmore in the title role and other roles taken by Dominique Visse, Susan Bickley, Suzie le Blanc, Stephen Varcoe, Richard Wistreich and Julian Podger. This controversial production was set in the post-war Balkans and employed the entire cast, musicians, singers and dancers, all as members of a village performing an annual ritual. It was a huge success.

In recent years they have begun a series of recordings of Bach cantatas for Chandos, employing Joshua Rifkin's controversial theory that Bach's chorus used just four singers; their first recording, of cantatas from Mühlhausen was an instant hit, and they have recorded a second, of works from Bach's Weimar period with the same sensational line-up of singers: Emma Kirkby, Michael Chance, Charles Daniels and Peter Harvey.