Filters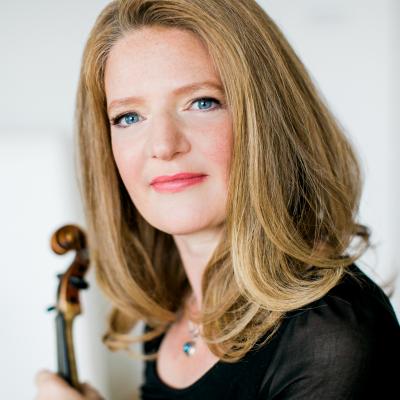 Rachel Podger is one of the most creative talents in the field of period performance, and has established herself as a leading interpreter of the music of the Baroque and Classical periods.
Biography

Rachel Podger was educated in Germany and in England at the Guildhall School of Music and Drama. During her studies Rachel co-founded The Palladian Ensemble and Florilegium, two highly acclaimed baroque chamber groups which enjoyed exploring music of seventeenth and eighteenth centuries in concert and on record.

In 1997 she was appointed leader of The English Concert with whom she toured throughout the world, often as concerto soloist. In 2004 Rachel began a guest directorship of The Orchestra of the Age of Enlightenment. Rachel also works as a guest director with Arte dei Suonatori (Poland), Musica Angelica (USA) and Santa Fe Pro Musica (USA), and as soloist with The Academy of Ancient Music. As a recitalist Rachel enjoys a busy career; she has given solo concerts in North America, Europe, Japan and Korea. 

Rachel is Professor of Baroque Violin at The Guildhall School of Music and Drama in London. She also teaches at the International Sommer Akademie in Innsbruck, Austria.
Reviews