Filters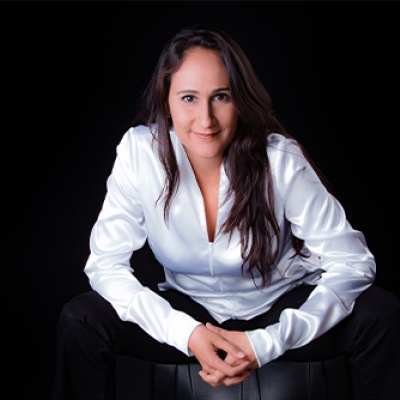 Italian-Brazilian conductor Simone Menezes is widely recognized as a brilliant musician with a creative spirit of innovation.
Biography

The founder and Artistic Director of Ensemble K, Simone Menezes is much in demand as a conductor by numerous prestigious orchestras worldwide. After studies in Brazil and in Paris she was mentored by Colin Metters, also by Paavo Järvi whom she assisted in Frankfurt, Amsterdam, Vienna and Berlin. Currently based in France, Simone Menezes has conducted orchestras including the Los Angeles Philharmonic, Munich Philharmonic, Berlin Radio Symphony Orchestra, Santa Cecilia in Rome, the Philharmonia in London, the National Symphony Orchestra of Brazil, Osaka Symphony Orchestra and the Orchestre National de Bordeaux Aquitaine. She has given first performances of more than twenty contemporary works, and her recordings have been highly acclaimed by the critics.

Her last CD/DVD Metanoia received an International Classical Music Award for 2023.