Filters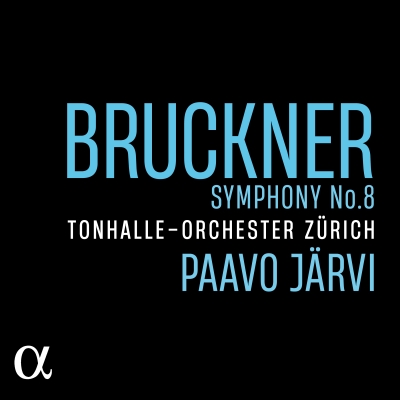 Inlay available for download
Booklet available for download
Symphony No. 8 in C Minor, WAB 108: I. Allegro moderato

Composer(s)

Anton Bruckner

Artist(s)

Tonhalle-Orchester Zürich

Paavo Järvi

Symphony No. 8 in C Minor, WAB 108: I. Allegro moderato

$5.75

Symphony No. 8 in C Minor, WAB 108: II. Scherzo. Allegro moderato - Trio. Langsam

Composer(s)

Anton Bruckner

Artist(s)

Tonhalle-Orchester Zürich

Paavo Järvi

Symphony No. 8 in C Minor, WAB 108: II. Scherzo. Allegro moderato - Trio. Langsam

$4.60

Symphony No. 8 in C Minor, WAB 108: III. Adagio. Feierlich langsam, doch nicht schleppend

Composer(s)

Anton Bruckner

Artist(s)

Tonhalle-Orchester Zürich

Paavo Järvi

Symphony No. 8 in C Minor, WAB 108: III. Adagio. Feierlich langsam, doch nicht schleppend

$8.00

Symphony No. 8 in C Minor, WAB 108: IV. Finale. Feierlich, nicht schnell

Composer(s)

Anton Bruckner

Artist(s)

Tonhalle-Orchester Zürich

Paavo Järvi

Symphony No. 8 in C Minor, WAB 108: IV. Finale. Feierlich, nicht schnell

$8.00
Total running time: 81 minutes.
Album information

Anton Bruckner called his Symphony no.8 in C minor a 'mystery'; others have seen it as an 'apocalyptic' work. For Paavo Järvi, it is the composer's 'most unusual symphony' and the 'pinnacle' of his symphonic output.

In the history of the Tonhalle-Orchester Zürich, the Eighth Symphony occupies a special place, since it was the first Bruckner the orchestra performed – in 1905, twelve years after the premiere in Vienna of what was then the longest symphony in the history of music, and Bruckner's only work to call for harps: 'A harp has no place in a symphony, but I couldn't do otherwise!', the composer reportedly said.
Related Artists
Reviews