Filters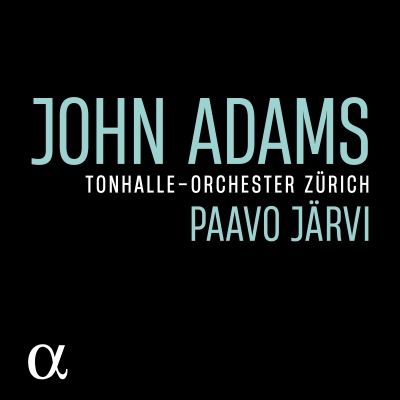 Inlay available for download
Booklet available for download
Slonimsky's Earbox

Artist(s)

Paavo Järvi

Tonhalle-Orchester Zürich

Slonimsky's Earbox

$5.10

My Father Knew Charles Ives: I. Concord

Artist(s)

Paavo Järvi

Tonhalle-Orchester Zürich

My Father Knew Charles Ives: I. Concord

$3.40

My Father Knew Charles Ives: II. The Lake

Artist(s)

Paavo Järvi

Tonhalle-Orchester Zürich

My Father Knew Charles Ives: II. The Lake

$3.40

My Father Knew Charles Ives: III. The Mountain

Artist(s)

Paavo Järvi

Tonhalle-Orchester Zürich

My Father Knew Charles Ives: III. The Mountain

$3.40

Tromba Lontana

Artist(s)

Paavo Järvi

Tonhalle-Orchester Zürich

Tromba Lontana

$2.30

Lollapalooza

Artist(s)

Paavo Järvi

Tonhalle-Orchester Zürich

Lollapalooza

$3.40
Total running time: 53 minutes.


Album information

In this programme, Paavo Järvi and the Tonhalle-Orchester Zürich celebrate one of the most important composers and creative thinkers of our time: John Adams. 

Järvi conducts works from different periods which demonstrate Adams' wide range of references, numerous musical influences, and a personal style that cannot be easily defined: he is neither Minimalist, nor post-Minimalist, nor neo-Romantic. Some of his works can of course be said to belong to one or other of these movements, but he does not consider himself to be the representative of any particular tendency. If he refers to musical tradition in his works, it is always in a critical way and at the same time open to the influences of pop music, rock and jazz.

As Artist in residence in the 2021/22 season he worked, rehearsed and gave concerts with the Tonhalle-Orchester Zürich, giving the musicians a unique and rare insight into his music.
Related Artists
Reviews