Filters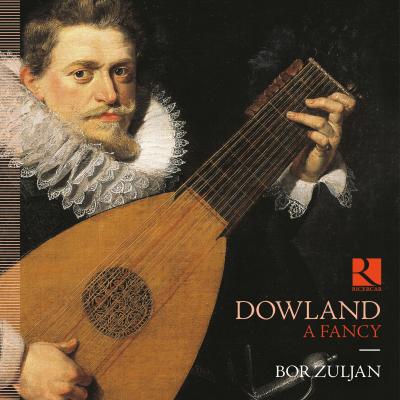 Inlay available for download
Booklet available for download
Can She Excuse, P. 42 - The Right Honourable Robert, Earl of Essex, His Galliard, P. 42a

Can She Excuse, P. 42 - The Right Honourable Robert, Earl of Essex, His Galliard, P. 42a

$2.30

Forlorn Hope Fancy, P. 2

$2.30

Galliard to Lachrimæ, P. 46

Galliard to Lachrimæ, P. 46

$2.30

The Right Honourable The Lady Clifton's Spirit, P. 45

The Right Honourable The Lady Clifton's Spirit, P. 45

$2.30

Lady Hunsdon's Puffe, P. 54

Lady Hunsdon's Puffe, P. 54

$2.30

Sir John Smith, His Almain, , P. 47

Sir John Smith, His Almain, , P. 47

$2.30

Fortune my foe, P. 62

$2.30
Total running time: 65 minutes.




Album information

Bor Zuljan breathes new life into Dowland's masterpieces in his debut solo recording, which won a 2020 Diapason d'Or de l'année.

The first notes of the descending chromatic theme break the silence and it seems as if time has stopped. The listener is drawn into the world of John Dowland, the greatest lutenist of all, in a journey through multiple shades of melancholy and lucent hope. Never before had the lute sounded as expressive and colourful as in these masterful Fancies, as dynamic as in these sparkling dances: Renaissance lute music here reached its summit.
Related Artists
Reviews