Filters
Gibbons: Consorts for Viols
Gibbons: Consorts for Viols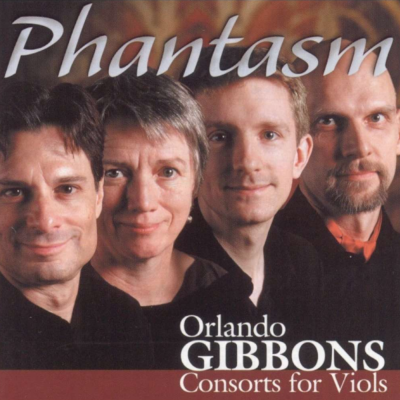 Inlay available for download
Booklet available for download
Fantasia V, MB 35

Composer(s)

Orlando Gibbons

Fantasia V, MB 35

$1.80

Fantasia VI, MB 36

Composer(s)

Orlando Gibbons

Fantasia VI, MB 36

$1.80

Fantasia III, MB 33

Composer(s)

Orlando Gibbons

Fantasia III, MB 33

$1.80

Fantasia I, MB 31

Composer(s)

Orlando Gibbons

Fantasia I, MB 31

$1.80

Fantasia II, MB 32

Composer(s)

Orlando Gibbons

Fantasia II, MB 32

$1.80

Fantasia IV, MB 34

Composer(s)

Orlando Gibbons

Fantasia IV, MB 34

$1.80

In Nomine I, MB 27

Composer(s)

Orlando Gibbons

In Nomine I, MB 27

$1.80

In Nomine II, MB 28

Composer(s)

Orlando Gibbons

In Nomine II, MB 28

$1.80

Peascod Time (The Hunt's Up)

Composer(s)

Orlando Gibbons

Peascod Time (The Hunt's Up)

$1.80

'Lord Salisbury' Pavan

Composer(s)

Orlando Gibbons

'Lord Salisbury' Pavan

$1.80

Fantasia a4

Composer(s)

Orlando Gibbons

Fantasia a4

$1.80

The Silver Swan

Composer(s)

Orlando Gibbons

The Silver Swan

$1.80

Fantasy I, MB 7

Composer(s)

Orlando Gibbons

Fantasy I, MB 7

$1.80

Fantasy II, MB 8

Composer(s)

Orlando Gibbons

Fantasy II, MB 8

$1.80

Fantasy III, MB 9

Composer(s)

Orlando Gibbons

Fantasy III, MB 9

$1.80

Fantasy IV, MB 10

Composer(s)

Orlando Gibbons

Fantasy IV, MB 10

$1.80

O Lord, in thy wrath rebuke me not

Composer(s)

Orlando Gibbons

O Lord, in thy wrath rebuke me not

$1.80

Hosanna to the Son of David

Composer(s)

Orlando Gibbons

Hosanna to the Son of David

$1.80

Pavan, MB 41

Composer(s)

Orlando Gibbons

Pavan, MB 41

$1.80

Galliard, MB 42

Composer(s)

Orlando Gibbons

Galliard, MB 42

$1.80

Go From My Window, MB 40

Composer(s)

Orlando Gibbons

Go From My Window, MB 40

$1.80

In Nomine a4, MB 26 (Bonus Track)

Composer(s)

Orlando Gibbons

In Nomine a4, MB 26 (Bonus Track)

$1.80
Total running time: 74 minutes.

Album information

Phantasm plays "like angels singing." This was the verdict of BBC World Affairs correspondent John Simpson who presented Phantasm with a 2004 Gramophone Award for its recording of Viol Consorts by Gibbons.

With this unique collection juxtaposing Anthems and Madrigals with Fantasies and Dances, Phantasm are firmly in their element of the 16th century English consort tradition, infusing Gibbons' passionate polyphony and rapturous harmonies with a suaveness unmatched by any other viol ensemble performing today.

The eccentric Glenn Gould counted Gibbons (rather than Bach) as his favourite composer, saying "his music has moved me more deeply than any other sound experience I can think of." Listening to this disc it's no wonder.
Related Artists
Reviews