Filters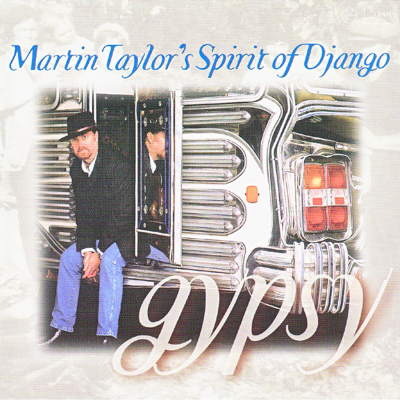 Inlay available for download
Booklet available for download
Gypsy Medley

Artist(s)

Martin Taylor

Spirit of Django

Gypsy Medley

$2.70

My Vardo

Composer(s)

Martin Taylor

Artist(s)

Martin Taylor

Spirit of Django

My Vardo

$2.70

Chicago

Artist(s)

Martin Taylor

Spirit of Django

Chicago

$1.80

Chez Fernand

Composer(s)

Martin Taylor

Artist(s)

Martin Taylor

Spirit of Django

Chez Fernand

$1.80

Tears

Composer(s)

Stephane Grappelli, Django Reinhardt

Stéphane Grappelli

Artist(s)

Martin Taylor

Spirit of Django

Tears

$1.80

Kushti

Composer(s)

Martin Taylor

Artist(s)

Martin Taylor

Spirit of Django

Kushti

$1.80

Nuages

Composer(s)

Django Reinhardt

Artist(s)

Martin Taylor

Spirit of Django

Nuages

$1.80

I Can't Give You Anything But Love

Artist(s)

Martin Taylor

Spirit of Django

I Can't Give You Anything But Love

$1.80

Dreaming Of You

Composer(s)

Martin Taylor

Artist(s)

Martin Taylor

Spirit of Django

Dreaming Of You

$1.80

Sweet Sue Just You

Composer(s)

Will J Harris/Victor Young

Artist(s)

Jack Emblow - acordion, Dave O'Higgins - saxophones, John Goldie - acoustic guitar, Terry Gregory - acoustic bass guitar, James Taylor - percussion

Sweet Sue Just You

$2.70

Musette For A Magpie

Composer(s)

Martin Taylor

Artist(s)

Martin Taylor

Spirit of Django

Musette For A Magpie

$1.80

Chillin' With Oscar

Composer(s)

Martin Taylor

Artist(s)

Martin Taylor

Spirit of Django

Chillin' With Oscar

$1.80

Squid Kid

Composer(s)

Martin Taylor

Artist(s)

Martin Taylor

Spirit of Django

Squid Kid

$1.80
Total running time: 74 minutes.
Album information

Martin Taylor combines his strong, engaging stage presence with his signature style on this spirited live album recorded during his 1997 British tour.

Gypsy finds Martin Taylor and his Spirit of Django band dazzling audiences with a combination of virtuosity, emotion and humor. Together Taylor and the band re-work compositions by Django Reinhardt and tracks the late Gypsy guitarist made famous, such as 'Chicago' and 'Sweet Sue Just You'. 'The Tipsy Gypsy' provides the centrepiece for the engaging opening medley, written by Django collaborator and Bluegrass mandolinist, David Grisman.

Taylor has written for many respected jazz performers and for TV and film; the mellow but upbeat 'Chez Fernand' is one of seven original tracks he has contributed to Gypsy. Taylor's acoustic guitar is complemented by strong soloists such as accordion player Jack Emblow and saxophonist Dave O'Higgins.
Related Artists
Reviews