Filters
Henri Dumont: Les Litanies De La Vierge
Henri Dumont: Les Litanies De La Vierge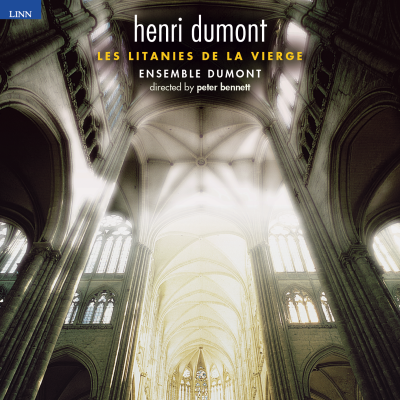 Litanies De La Vierge

$3.70

Antienne de Ste. Cecile

$1.80

Egredimini Filiae Sion

$1.80

O Veneranda Trinitas

$1.80

Domine Salvum Fac Regem

$1.80
Total running time: 65 minutes.


Album information

A gorgeous recording of works by Henri Dumont performed beautifully by Ensemble Dumont.

Ensemble Dumont was founded in 1995 to bring a fresh approach to the vocal consort music of the 17th century, exploring new areas of the French baroque repertoire with their uniquely warm sound.

The ensemble came to prominence in 1997 when their first CD for Linn Records, Les Litanies de la Vierge was released to universal acclaim. A reconstruction of a concert for Louis XIV's brother, the recording was named Editor's and Critics' Choice in Gramophone  ("unremittingly beautiful … sublime"), while in France Diapason asked "Est-il disque plus ravissant, plus sensuel que celui-ci?" 
Related Artists
Reviews