Filters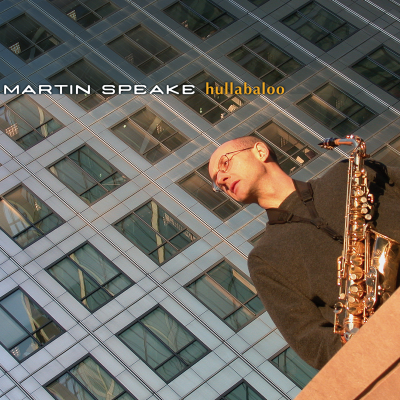 Keith Jarrett

Composer(s)

Martin Speake

Artist(s)

John Parricelli - electric, acoustic guitars, Mick Hutton - double bass, Tom Skinner - drums

Keith Jarrett

$1.80

Waiting for You

Composer(s)

Martin Speake

Artist(s)

John Parricelli - electric, acoustic guitars, Mick Hutton - double bass, Tom Skinner - drums

Waiting for You

$2.25

The Inner Game

Composer(s)

Martin Speake

Artist(s)

John Parricelli - electric, acoustic guitars, Mick Hutton - double bass, Tom Skinner - drums

The Inner Game

$1.80

Hullabaloo

Composer(s)

Martin Speake

Artist(s)

John Parricelli - electric, acoustic guitars, Mick Hutton - double bass, Tom Skinner - drums

Hullabaloo

$1.80

The Poet [For Bill Evans]

Composer(s)

Martin Speake

Artist(s)

John Parricelli - electric, acoustic guitars, Mick Hutton - double bass, Tom Skinner - drums

The Poet [For Bill Evans]

$1.80

JT's Symmetrical Scale

Composer(s)

Martin Speake

Artist(s)

John Parricelli - electric, acoustic guitars, Mick Hutton - double bass, Tom Skinner - drums

JT's Symmetrical Scale

$1.80

The Bellringer

Composer(s)

Martin Speake

Artist(s)

John Parricelli - electric, acoustic guitars, Mick Hutton - double bass, Tom Skinner - drums

The Bellringer

$1.80

Arco Iris

Composer(s)

Martin Speake

Artist(s)

John Parricelli - electric, acoustic guitars, Mick Hutton - double bass, Tom Skinner - drums

Arco Iris

$2.25

Pumpkin

Composer(s)

Martin Speake

Artist(s)

John Parricelli - electric, acoustic guitars, Mick Hutton - double bass, Tom Skinner - drums

Pumpkin

$1.80
Total running time: 47 minutes.
Album information

The tunes on Hullabaloo reflect Martin's diverse influences. These include his experiences with the jazz traditions of America and Europe, folk music from around the world, free improvisation and classical music.

Hullabaloo contains nine new tracks from the increasingly important jazz composer Martin Speake. Martin Speake's music has an inherently melodic quality and each musician's contribution is strikingly individual yet subordinate to the collective sound.

The band includes Martin Speake on alto saxophone, John Parricelli on electric and acoustic guitars, Mick Hutton on double bass and Tom Skinner on drums. 
Related Artists
Reviews