Filters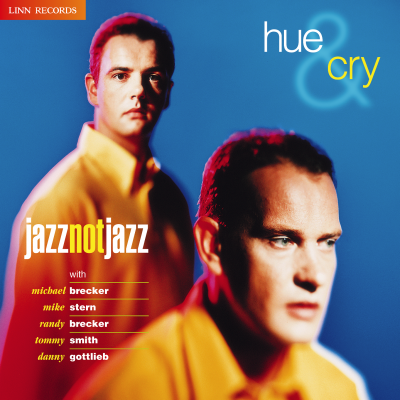 Free Like You

Composer(s)

P Kane, G Kane

Artist(s)

Tommy Smith - saxophones, Mike Stern - guitar, Brian Kellock - piano, Michael Brecker - saxophones, Danny Gottlieb - drums, Randy Brecker - trumpet

Free Like You

$1.80

Iron Cage

Composer(s)

P Kane, G Kane

Artist(s)

Tommy Smith - saxophones, Mike Stern - guitar, Brian Kellock - piano, Michael Brecker - saxophones, Danny Gottlieb - drums, Randy Brecker - trumpet

Iron Cage

$1.80

All True Man

Composer(s)

J Harris III, T Lewis

Artist(s)

Tommy Smith - saxophones, Mike Stern - guitar, Brian Kellock - piano, Michael Brecker - saxophones, Danny Gottlieb - drums, Randy Brecker - trumpet

All True Man

$1.80

Remember Me

Composer(s)

P Kane, G Kane

Artist(s)

Tommy Smith - saxophones, Mike Stern - guitar, Brian Kellock - piano, Michael Brecker - saxophones, Danny Gottlieb - drums, Randy Brecker - trumpet

Remember Me

$1.80

Virus Of Love

Composer(s)

P Kane, G Kane

Artist(s)

Tommy Smith - saxophones, Mike Stern - guitar, Brian Kellock - piano, Michael Brecker - saxophones, Danny Gottlieb - drums, Randy Brecker - trumpet

Virus Of Love

$1.80

I'll Be There For You

Composer(s)

P Kane, G Kane

Artist(s)

Tommy Smith - saxophones, Mike Stern - guitar, Brian Kellock - piano, Michael Brecker - saxophones, Danny Gottlieb - drums, Randy Brecker - trumpet

I'll Be There For You

$1.80

Finally

Composer(s)

P Kane, G Kane

Artist(s)

Tommy Smith - saxophones, Mike Stern - guitar, Brian Kellock - piano, Michael Brecker - saxophones, Danny Gottlieb - drums, Randy Brecker - trumpet

Finally

$1.80

Good And Evil

Composer(s)

P Kane, G Kane

Artist(s)

Tommy Smith - saxophones, Mike Stern - guitar, Brian Kellock - piano, Michael Brecker - saxophones, Danny Gottlieb - drums, Randy Brecker - trumpet

Good And Evil

$1.80

Makin' Whoopee

Composer(s)

G Kahn, W Donaldson

Artist(s)

Tommy Smith - saxophones, Mike Stern - guitar, Brian Kellock - piano, Michael Brecker - saxophones, Danny Gottlieb - drums, Randy Brecker - trumpet

Makin' Whoopee

$1.80

Austere And Beautiful

Composer(s)

P Kane, G Kane

Artist(s)

Tommy Smith - saxophones, Mike Stern - guitar, Brian Kellock - piano, Michael Brecker - saxophones, Danny Gottlieb - drums, Randy Brecker - trumpet

Austere And Beautiful

$1.80

How Do You Repair A Heart?

Composer(s)

P Kane, G Kane

Artist(s)

Tommy Smith - saxophones, Mike Stern - guitar, Brian Kellock - piano, Michael Brecker - saxophones, Danny Gottlieb - drums, Randy Brecker - trumpet

How Do You Repair A Heart?

$1.80
Total running time: 58 minutes.
Album information

Hue and Cry's debut album for Linn Records is the duo's seventh studio album. The brothers take a surefooted step into the world of jazz.

Hue and Cry (otherwise known as Pat Kane on vocals and Greg Kane on piano) move away from the pop world in which they made their name with their debut jazz album.

With guest musicians taken from the top echelons of the Scottish jazz world they are in good company: Tommy Smith on saxophone, Mike Stern on guitar, Brian Kellock on piano, Michael Brecker on saxophone, Danny Gottlieb on drums and Randy Brecker on trumpet.
Related Artists
Reviews