Filters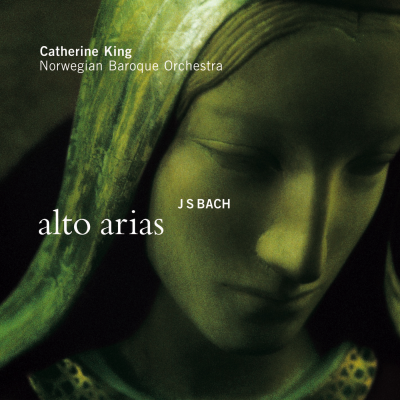 Inlay available for download
Booklet available for download
Orchestral Suite No. 2 in B Minor, BWV 1067: I. Ouverture

Composer(s)

Johann Sebastian Bach

Artist(s)

Ketil Haugsand

Norwegian Baroque Orchestra

Orchestral Suite No. 2 in B Minor, BWV 1067: I. Ouverture

$1.80

Matthew Passion, BWV 244: Part I. Aria. Buss und Reu

Composer(s)

Johann Sebastian Bach

Artist(s)

Julian Podger

Catherine King: mezzo-soprano

Norwegian Baroque Orchestra

Matthew Passion, BWV 244: Part I. Aria. Buss und Reu

$1.80

Orchestral Suite No. 2 in B Minor, BWV 1067: II. Rondeau

Composer(s)

Johann Sebastian Bach

Artist(s)

Ketil Haugsand

Norwegian Baroque Orchestra

Orchestral Suite No. 2 in B Minor, BWV 1067: II. Rondeau

$1.80

Am Abend aber desselbigen Sabbats, BWV 42: Aria. Wo zwei und drei versammlet sind

Composer(s)

Johann Sebastian Bach

Artist(s)

Julian Podger

Catherine King: mezzo-soprano

Norwegian Baroque Orchestra

Am Abend aber desselbigen Sabbats, BWV 42: Aria. Wo zwei und drei versammlet sind

$3.70

Orchestral Suite No. 2 in B Minor, BWV 1067: III. Sarabande

Composer(s)

Johann Sebastian Bach

Artist(s)

Ketil Haugsand

Norwegian Baroque Orchestra

Orchestral Suite No. 2 in B Minor, BWV 1067: III. Sarabande

$1.80

Mass in B Minor, BWV 232: Aria. Agnus Dei

Composer(s)

Johann Sebastian Bach

Artist(s)

Julian Podger

Catherine King: mezzo-soprano

Norwegian Baroque Orchestra

Mass in B Minor, BWV 232: Aria. Agnus Dei

$1.80

Orchestral Suite No. 2 in B Minor, BWV 1067: IV. Bourree I - Bourree II / V. Polonaise - Double

Composer(s)

Johann Sebastian Bach

Artist(s)

Ketil Haugsand

Norwegian Baroque Orchestra

Orchestral Suite No. 2 in B Minor, BWV 1067: IV. Bourree I - Bourree II / V. Polonaise - Double

$1.80

Der Herr ist mein getreuer, BWV 112: Aria. Zum reinen Wasser er mich weist

Composer(s)

Johann Sebastian Bach

Artist(s)

Julian Podger

Catherine King: mezzo-soprano

Norwegian Baroque Orchestra

Der Herr ist mein getreuer, BWV 112: Aria. Zum reinen Wasser er mich weist

$1.80

Orchestral Suite No. 2 in B Minor, BWV 1067: VI. Menuett

Composer(s)

Johann Sebastian Bach

Artist(s)

Ketil Haugsand

Norwegian Baroque Orchestra

Orchestral Suite No. 2 in B Minor, BWV 1067: VI. Menuett

$1.80

Matthew Passion, BWV 244: Part 2. Aria. Erbarme dich, mein Gott

Composer(s)

Johann Sebastian Bach

Artist(s)

Julian Podger

Catherine King: mezzo-soprano

Norwegian Baroque Orchestra

Matthew Passion, BWV 244: Part 2. Aria. Erbarme dich, mein Gott

$1.80

Orchestral Suite No. 2 in B Minor, BWV 1067: VII. Badinerie

Composer(s)

Johann Sebastian Bach

Artist(s)

Ketil Haugsand

Norwegian Baroque Orchestra

Orchestral Suite No. 2 in B Minor, BWV 1067: VII. Badinerie

$1.80
Total running time: 50 minutes.
Album information

Catherine King and the NBO perform a fascinating collection of arias by J.S. Bach, framed within the movements of his B minor orchestral suite, to create an unusual and attractive Baroque song cycle.

Comprising some of Bach's most beautiful works for alto, this is essentially a posthumous overview - and exhibition - of certain aspects of Bach's creative life.Two arias (Buss und Reu and Erbarme Dich) are drawn from the Matthew Passion, two (Wo zwei und drei versammlet sind and Zum reinen Wasser) from Eastertide cantatas and the Agnus Dei is from his most spectacular choral work: the B minor mass.

Bach reserved some of the most life-changing music he wrote for the alto voice, possibly inspired to greater heights by his wife Anna Magdalena, who was herself an accomplished alto. With the majority of Bach alto arias performed and recorded by men it is refreshing to hear Catherine King's rich alto bring new colours to these works.

The NBO is directed alternately by Julian Podger and harpsichordist Ketil Haugsand, the distinguished pupil of Gustav Leonhardt.
Related Artists
Reviews