Filters
J.S. Bach: John Passion - Sermon Section
J.S. Bach: John Passion - Sermon Section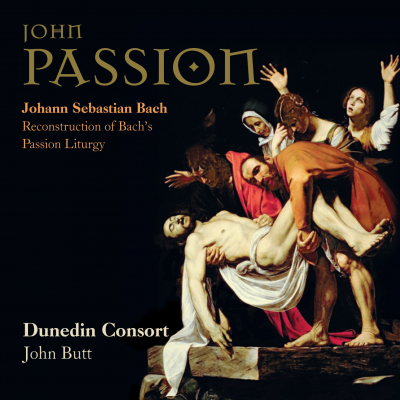 Inlay available for download
Booklet available for download
Sermon Introduction, from Erdmann Neumeister, Epistolische Nachlese 1720

Composer(s)

Johann Sebastian Bach

Artist(s)

Dunedin Consort

Sermon Introduction, from Erdmann Neumeister, Epistolische Nachlese 1720

$0.00

Organ Chorale Prelude

Composer(s)

Johann Sebastian Bach

Artist(s)

Dunedin Consort

Organ Chorale Prelude

$0.00

Congregational Chorale

Composer(s)

Johann Sebastian Bach

Artist(s)

Dunedin Consort

Congregational Chorale

$0.00

Sermon, from Erdmann Neumeister, Epistolische Nachlese 1720

Composer(s)

Johann Sebastian Bach

Artist(s)

Dunedin Consort

Sermon, from Erdmann Neumeister, Epistolische Nachlese 1720

$0.00

Intercession

Composer(s)

Johann Sebastian Bach

Artist(s)

Dunedin Consort

Intercession

$0.00

Thoughts on the Johannes-Passion – John Butt

Thoughts on the Johannes-Passion – John Butt

$0.00

Thoughts on the Johannes-Passion – Richard Holloway

Thoughts on the Johannes-Passion – Richard Holloway

$0.00
Total running time: 66 minutes.
Album information

This free additional audio content accompanies the Dunedin Consort's recording of J.S. Bach: John Passion, Reconstruction of Bach's Passion Liturgy. 

Please note that tracks 6 and 7 are not available as 24/192. These two tracks are interviews with John Butt and Richard Holloway.
Related Artists