Filters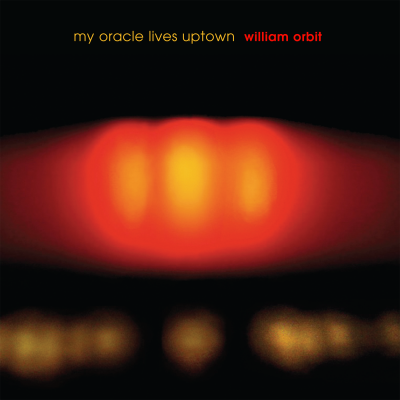 Inlay available for download
Booklet available for download
Radioharp

Composer(s)

William Orbit

Radioharp

$2.30

Purdy

Composer(s)

William Orbit

Purdy

$2.30

Optical Illusion (Billy Buttons Mix)

Composer(s)

William Orbit

Optical Illusion (Billy Buttons Mix)

$2.30

Fast Bubble Universe

Composer(s)

William Orbit

Fast Bubble Universe

$2.30

White Night

Composer(s)

William Orbit

White Night

$2.30

Hydrajacked

Composer(s)

William Orbit

Hydrajacked

$2.30

My Oracle Lives Uptown

Composer(s)

William Orbit

My Oracle Lives Uptown

$2.30

Spotlight Kid

Composer(s)

William Orbit

Spotlight Kid

$2.30

Neutron Star

Composer(s)

William Orbit

Neutron Star

$2.30

Treetop Club

Composer(s)

William Orbit

Treetop Club

$2.30

Drift so Far (Website Version)

Composer(s)

William Orbit

Drift so Far (Website Version)

$2.30

Golden Country

Composer(s)

William Orbit

Golden Country

$2.30

Brand New Bong

Composer(s)

William Orbit

Brand New Bong

$2.30

Little Skipper

Composer(s)

William Orbit

Little Skipper

$2.30

Reverie of the Tapir

Composer(s)

William Orbit

Reverie of the Tapir

$2.30

City Lights Reflection

$2.30
Total running time: 71 minutes.
Album information

My Oracle Lives Uptown is William Orbit's eighth album, and his signature sound - sleek and lush, but leaving a cool slipstream in its wake - is immediately recognisable. Most of the tracks on the album feature vocals, even if they are only textures in the mix - and their placement within the track is planned with a remixer's ear for shifts of perspective.

My Oracle Lives Uptown, follows his last solo album, 2006's Hello Waveforms. 'This is more of a party record than the previous ones,' says William Orbit of his new album. "It's not a serious, po-faced record, it's not ambient - although it has its ambient moments. One of the things about being eclectic is that people don't know what they are going to get. But I would say that it's upbeat with a bit of glitter on it."

Although My Oracle Lives Uptown is probably William Orbit's most immediate album, it's so subtly layered that it only reveals itself fully after a number of plays. And like his other solo albums, it will surely be resistant to the ageing process. His vision is idiosyncratic and original enough to not to have to try to play catch-up with anyone else, which gives his music a curiously timeless feel.
Related Artists
Reviews