Filters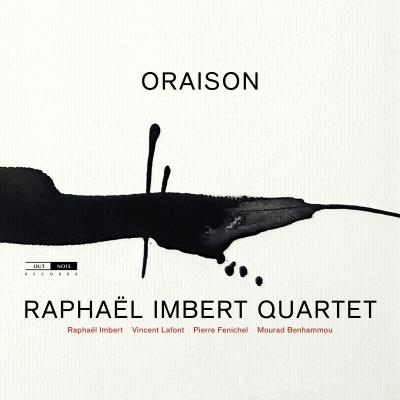 Inlay available for download
Booklet available for download
For years (I)

Composer(s)

Raphaël Imbert

Artist(s)

Raphaël Imbert

Vincent Lafont

Mourad Benhammou

Pierre Fenichel

For years (I)

$2.30

Oraison

Composer(s)

Raphaël Imbert

Artist(s)

Raphaël Imbert

Vincent Lafont

Mourad Benhammou

Pierre Fenichel

Oraison

$2.30

1851

Composer(s)

Raphaël Imbert

Artist(s)

Raphaël Imbert

Vincent Lafont

Mourad Benhammou

Pierre Fenichel

1851

$2.30

Straßen des Gedenkens

Composer(s)

Raphaël Imbert

Artist(s)

Raphaël Imbert

Vincent Lafont

Mourad Benhammou

Pierre Fenichel

Straßen des Gedenkens

$2.30

Oraison d'Émile Latil

Composer(s)

Raphaël Imbert

Artist(s)

Raphaël Imbert

Vincent Lafont

Mourad Benhammou

Pierre Fenichel

Oraison d'Émile Latil

$2.30

L'Atlantique

Composer(s)

Raphaël Imbert

Artist(s)

Raphaël Imbert

Vincent Lafont

Mourad Benhammou

Pierre Fenichel

L'Atlantique

$3.40

Oraison belliqueuse

Composer(s)

Raphaël Imbert

Artist(s)

Raphaël Imbert

Vincent Lafont

Mourad Benhammou

Pierre Fenichel

Oraison belliqueuse

$2.30

For years (II)

Composer(s)

Raphaël Imbert

For years (II)

$2.30

Chant de bataille

Composer(s)

Raphaël Imbert

Artist(s)

Raphaël Imbert

Vincent Lafont

Mourad Benhammou

Pierre Fenichel

Chant de bataille

$2.30

Ode à Odde l'Auguste

Composer(s)

Raphaël Imbert

Artist(s)

Raphaël Imbert

Vincent Lafont

Mourad Benhammou

Pierre Fenichel

Ode à Odde l'Auguste

$3.40

Oraison d'Eugène Revest

Composer(s)

Raphaël Imbert

Artist(s)

Raphaël Imbert

Vincent Lafont

Mourad Benhammou

Pierre Fenichel

Oraison d'Eugène Revest

$2.30

L'espace des feux

Composer(s)

Raphaël Imbert

Artist(s)

Raphaël Imbert

Vincent Lafont

Mourad Benhammou

Pierre Fenichel

L'espace des feux

$3.40

Oraison de Clément Plane

Composer(s)

Raphaël Imbert

Artist(s)

Raphaël Imbert

Vincent Lafont

Mourad Benhammou

Pierre Fenichel

Oraison de Clément Plane

$2.30

Timon en berceuse

Composer(s)

Raphaël Imbert

Artist(s)

Raphaël Imbert

Vincent Lafont

Mourad Benhammou

Pierre Fenichel

Timon en berceuse

$2.30

Petite sauce couleur garance

Composer(s)

Raphaël Imbert

Artist(s)

Raphaël Imbert

Vincent Lafont

Mourad Benhammou

Pierre Fenichel

Petite sauce couleur garance

$2.30

Malo's sunset

Composer(s)

Raphaël Imbert

Artist(s)

Raphaël Imbert

Vincent Lafont

Mourad Benhammou

Pierre Fenichel

Malo's sunset

$2.30

For years (III)

Composer(s)

Raphaël Imbert

For years (III)

$2.30
Total running time: 74 minutes.

Album information

Saxophonist Raphaël Imbert is joined by some of the most innovative improvisers on the French jazz scene for this musical meditation on memory, history and time. 

Raphaël Imbert bases his reflection on his own experience as a resident of a village in Haute Provence, Oraison, which is the only village in France to have given its streets the names of soldiers who died in combat during the Great War, or in an act of resistance during the Second World War. The name 'Oraison' is thought to have Provençal origins and to mean 'the place where the wind blows'. Where the spirit blows!

Oraison, a series of original compositions which take the form of a textless secular oratorio, is an opportunity for Raphaël Imbert to propose a spiritual and narrative journey with a precise plan, a series of evocative portraits, a different way of remembering, a means of living and reliving through a memory enriched by creation. A deep and communicative emotion that can flower to the full in the 'classical' quartet format of sax, piano, double bass and drums.
Related Artists
Reviews