Filters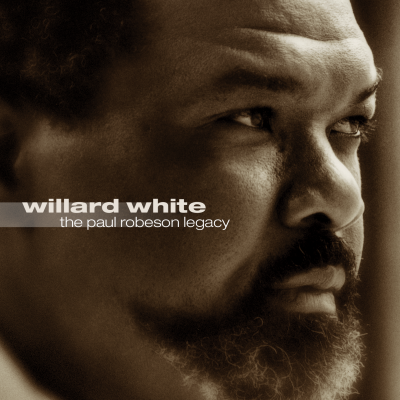 Witness

Artist(s)

Guy Barker - trumpet, Neal Thornton - piano, keyboards, percussion, Geoff Gascoyne - bass, Richard Bolton - guitar, Mark Doffman - drums

Witness

$1.80

Mood Indigo

Composer(s)

Duke Ellington

Artist(s)

Guy Barker - trumpet, Neal Thornton - piano, keyboards, percussion, Geoff Gascoyne - bass, Richard Bolton - guitar, Mark Doffman - drums

Mood Indigo

$1.80

Ezekiel saw the Wheel

Artist(s)

Guy Barker - trumpet, Neal Thornton - piano, keyboards, percussion, Geoff Gascoyne - bass, Richard Bolton - guitar, Mark Doffman - drums

Ezekiel saw the Wheel

$1.80

All God's Children got a Robe

Artist(s)

Guy Barker - trumpet, Neal Thornton - piano, keyboards, percussion, Geoff Gascoyne - bass, Richard Bolton - guitar, Mark Doffman - drums

All God's Children got a Robe

$1.80

Didn't my Lord deliver Daniel

Artist(s)

Guy Barker - trumpet, Neal Thornton - piano, keyboards, percussion, Geoff Gascoyne - bass, Richard Bolton - guitar, Mark Doffman - drums

Didn't my Lord deliver Daniel

$1.80

Eriskay Love Lilt

Artist(s)

Guy Barker - trumpet, Neal Thornton - piano, keyboards, percussion, Geoff Gascoyne - bass, Richard Bolton - guitar, Mark Doffman - drums

Eriskay Love Lilt

$1.80

Lazy Bones

Composer(s)

Hoagy Carmichael, Johnny Mercer

Artist(s)

Guy Barker - trumpet, Neal Thornton - piano, keyboards, percussion, Geoff Gascoyne - bass, Richard Bolton - guitar, Mark Doffman - drums

Lazy Bones

$1.80

Got the South in my Soul

Composer(s)

Ned Washington, Victor Young, Lee Wiley

Artist(s)

Guy Barker - trumpet, Neal Thornton - piano, keyboards, percussion, Geoff Gascoyne - bass, Richard Bolton - guitar, Mark Doffman - drums

Got the South in my Soul

$1.80

Go Down Moses

Artist(s)

Guy Barker - trumpet, Neal Thornton - piano, keyboards, percussion, Geoff Gascoyne - bass, Richard Bolton - guitar, Mark Doffman - drums

Go Down Moses

$1.80

Joe Hill

Composer(s)

Earl Robinson, Alfred Hayes

Artist(s)

Guy Barker - trumpet, Neal Thornton - piano, keyboards, percussion, Geoff Gascoyne - bass, Richard Bolton - guitar, Mark Doffman - drums

Joe Hill

$1.80

Scandalise my Name

Artist(s)

Guy Barker - trumpet, Neal Thornton - piano, keyboards, percussion, Geoff Gascoyne - bass, Richard Bolton - guitar, Mark Doffman - drums

Scandalise my Name

$1.80

On my Journey Now

Artist(s)

Guy Barker - trumpet, Neal Thornton - piano, keyboards, percussion, Geoff Gascoyne - bass, Richard Bolton - guitar, Mark Doffman - drums

On my Journey Now

$1.80
Total running time: 45 minutes.
Album information

Jamaican bass-baritone Willard White is a great favourite with audiences the world over. Here he brings together a selection of songs made famous by the legendary Paul Robeson.

It was the early experience of hearing a Paul Robeson record that inspired Willard White to become a singer. Paul Robeson was one of the most remarkable performers of the 20th century; the son of a slave he rose through extraordinary talent and dedication to become a distinguished singer, actor, and political activist. This compilation of songs which were all performed by Robeson, has been specially arranged for Willard White and represents a musical progression, bringing a fresh approach to the repertoire which Robeson pioneered.

Robeson particularly performed Negro spirituals and presented them as music worthy of standing side by side on programmes with other art songs. This recording includes 7 spirituals - 'Witness', 'On my journey now', 'Go down Moses', 'Ezekiel Saw the Wheel', 'Scandalise my name', 'All God's children got Wings', 'Didn't my Lord deliver Daniel'.
Related Artists
Reviews