Filters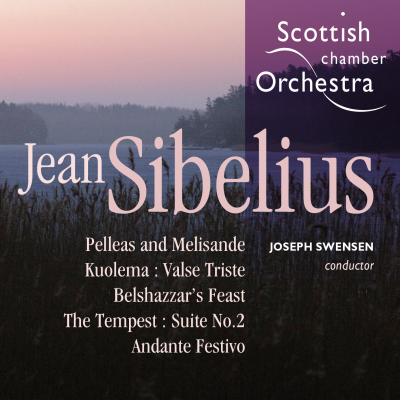 Inlay available for download
Booklet available for download
Pelleas and Melisande<i> At the Castle Gate</i>

Composer(s)

Jean Sibelius

Pelleas and Melisande At the Castle Gate

$2.30

Pelleas and Melisande<i> Melisande</i>

Composer(s)

Jean Sibelius

Pelleas and Melisande Melisande

$2.30

Pelleas and Melisande<i> At the Seashore</i>

Composer(s)

Jean Sibelius

Pelleas and Melisande At the Seashore

$2.30

Pelleas and Melisande<i> A Spring in the Park</i>

Composer(s)

Jean Sibelius

Pelleas and Melisande A Spring in the Park

$2.30

Pelleas and Melisande<i> The Three Blind Sisters</i>

Composer(s)

Jean Sibelius

Pelleas and Melisande The Three Blind Sisters

$2.30

Pelleas and Melisande<i> Pastorale</i>

Composer(s)

Jean Sibelius

Pelleas and Melisande Pastorale

$2.30

Pelleas and Melisande<i> Melisande at the Spinning-Wheel</i>

Composer(s)

Jean Sibelius

Pelleas and Melisande Melisande at the Spinning-Wheel

$2.30

Pelleas and Melisande<i> Entr'acte</i>

Composer(s)

Jean Sibelius

Pelleas and Melisande Entr'acte

$2.30

The Death of Melisande

Composer(s)

Jean Sibelius

The Death of Melisande

$2.30

Kuolema<i> Valse Triste</i>

Composer(s)

Jean Sibelius

Kuolema Valse Triste

$2.30

Belshazzars Feast Oriental Procession

Composer(s)

Jean Sibelius

Belshazzars Feast Oriental Procession

$2.30

Belshazzars Feast Solitude

Composer(s)

Jean Sibelius

Belshazzars Feast Solitude

$2.30

Belshazzars Feast<i> Nocturne</i>

Composer(s)

Jean Sibelius

Belshazzars Feast Nocturne

$2.30

Belshazzars Feast<i> Khadra's Dance</i>

Composer(s)

Jean Sibelius

Belshazzars Feast Khadra's Dance

$2.30

The Tempest: Suite No. 2<i> Chorus of the Winds</i>

Composer(s)

Jean Sibelius

The Tempest: Suite No. 2 Chorus of the Winds

$2.30

The Tempest: Suite No. 2<i> Intermezzo</i>

Composer(s)

Jean Sibelius

The Tempest: Suite No. 2 Intermezzo

$2.30

The Tempest: Suite No. 2<i> Dance of the Nymphs</i>

Composer(s)

Jean Sibelius

The Tempest: Suite No. 2 Dance of the Nymphs

$2.30

The Tempest: Suite No. 2<i> Prospero</i>

Composer(s)

Jean Sibelius

The Tempest: Suite No. 2 Prospero

$2.30

The Tempest: Suite No. 2<i> Song 1</i>

Composer(s)

Jean Sibelius

The Tempest: Suite No. 2 Song 1

$2.30

The Tempest: Suite No. 2<i> Song 2</i>

Composer(s)

Jean Sibelius

The Tempest: Suite No. 2 Song 2

$2.30

The Tempest: Suite No. 2<i> Miranda</i>

Composer(s)

Jean Sibelius

The Tempest: Suite No. 2 Miranda

$2.30

The Tempest: Suite No. 2<i> Naiads</i>

Composer(s)

Jean Sibelius

The Tempest: Suite No. 2 Naiads

$2.30

The Tempest: Suite No. 2<i> Dance Episode</i>

Composer(s)

Jean Sibelius

The Tempest: Suite No. 2 Dance Episode

$2.30

Andante Festivo

Composer(s)

Jean Sibelius

Andante Festivo

$2.30
Total running time: 65 minutes.

Album information

In Linn's third release in collaboration with the Scottish Chamber Orchestra Joseph Swensen conducts a programme of Jean Sibelius' theatre music.

The foundations of Sibelius's reputation are his symphonies, tone poems and increasingly his songs but the music he wrote for the stage throughout his creative life includes some of his finest scores. This recording presents his theatre music from two distinct periods - the 1900s (contemporary with his Violin Concerto, and the Second and Third Symphonies) and the 1920s, including some of the last works of his to survive.

Striking economy of expression and intensity are characteristics shared by much of his incidental music for the stage. In his stage music, Sibelius tends not so much to accompany dramatic action but to set scenes, create atmosphere or provide a prelude or intermezzo to the action for what were predominantly exotic or mystical dramas.

Joseph Swensen and the SCO have released five recordings together through the Orchestra's partnership with Linn including music by Dvorak, Brahms, Mendelssohn and Prokofiev.  
Related Artists
Reviews