Filters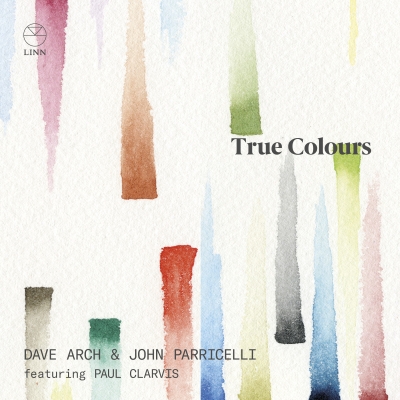 Inlay available for download
Booklet available for download
Oriel

Artist(s)

Paul Clarvis

Dave Arch

John Parricelli

Oriel

$2.30

Facing Both Ways

Artist(s)

Paul Clarvis

Dave Arch

John Parricelli

Facing Both Ways

$2.30

Man & Boy

Artist(s)

Paul Clarvis

Dave Arch

John Parricelli

Man & Boy

$2.30

Sunshower

Artist(s)

Paul Clarvis

Dave Arch

John Parricelli

Sunshower

$2.30

Coalescence

Artist(s)

Paul Clarvis

Dave Arch

John Parricelli

Coalescence

$2.30

The Pilgrim's Way

Artist(s)

Paul Clarvis

Dave Arch

John Parricelli

The Pilgrim's Way

$2.30

Blink of an Eye

Artist(s)

Dave Arch

John Parricelli

Blink of an Eye

$2.30

Veles

Artist(s)

Paul Clarvis

Dave Arch

John Parricelli

Veles

$2.30

Mirage

Artist(s)

Dave Arch

John Parricelli

Mirage

$2.30

Para Bellido

Artist(s)

Paul Clarvis

Dave Arch

John Parricelli

Para Bellido

$2.30

Coire a'Ghrunnda

Artist(s)

Paul Clarvis

Dave Arch

John Parricelli

Coire a'Ghrunnda

$2.30

Elysian Fields

Artist(s)

Dave Arch

John Parricelli

Elysian Fields

$2.30
Total running time: 53 minutes.
Album information

True Colours is the new album by versatile pianist Dave Arch and acclaimed guitarist John Parricelli, two musicians who have known each other and played together since the early days of their careers.

Individually they have worked with a broad range of artists from across the musical spectrum, including Paul McCartney, Joni Mitchell, Alexandre Desplatt, Kenny Wheeler and Charlie Haden amongst many others. Dave is also the Musical Director of numerous TV shows, including BBC's Strictly Come Dancing.

Collaborating on all the compositions, the result is an intimate, organic and atmospheric collection of pieces drawing on their love of jazz, film music, folk and pop. In addition to serving up these highly personal treats, the album also features master percussionist Paul Clarvis throughout, and award-winning vocalist Daisy Chute on two tracks. Beautifully recorded and mixed by ex-Abbey Road Chief Engineer Haydn Bendall – whose painting graces the album cover – this kaleidoscopic music will undoubtedly lift the listener's spirits.
Related Artists
Reviews