Filters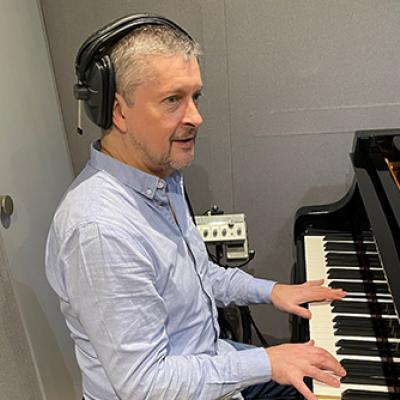 Dave Arch is a British pianist, conductor, arranger and composer who has enjoyed a prolific career covering a broad spectrum of music.
Biography

Though undoubtedly best known for his current role as Musical Director and arranger for BBC Television's BAFTA winning 'Strictly Come Dancing', Dave has been active in the recording studio for his whole career.

He has worked with a wide range of artists including playing with Joni Mitchell for her album Both Sides Now and was in Paul McCartney's band to promote his 2007 album Memory almost Full which resulted in a live album. Other artists include Tina Turner, Diana Ross, Ed Sheeran and Elton John.

Dave has also worked on well over 200 motion pictures including Oscar winners The Shape of Water, 1917, The Grand Budapest Hotel, Gravity and Interstellar, as well as several from the Harry Potter and Star Wars series. He also played the piano solos for The King's Speech.

In 2019 he was awarded a fellowship by his former college, the Guildhall School of Music and Drama.
Reviews